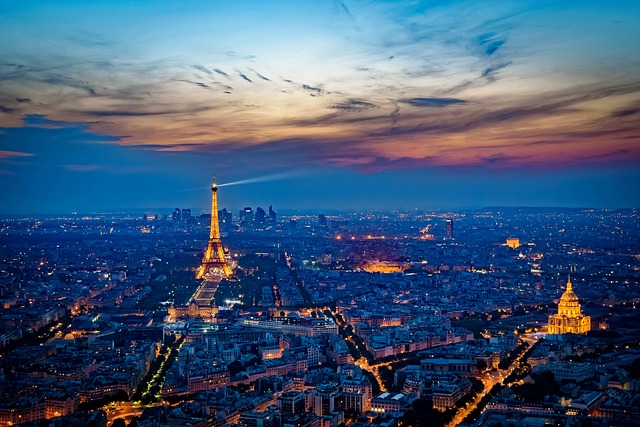 Paris is a wonderful place to visit, and whether you are going to be there for a week or only a few days, there are some things that you should absolutely do. But, you might be stuck on some of the things that you want to see and do while you are there, which is why we have written this list for you! Down below, you will find the top 10 things that you should do while you are in Paris!
Disneyland
The first thing that we are going to look at is heading to Disneyland. Whether you have a family or you just have a love for that Mouse, Disney is the place to be. Full of magic and wonder, you are never going to have a dull moment from the second you step onto Disney property. There are a variety of restaurants for you to choose from, guaranteeing that even the fussiest of eaters will find somewhere that they can enjoy. As well as this there are rides, rides and more rides for you to go on. Or, if you don't feel like taking up the thrill factor on this adventure, you can always catch one of the performances or meet the characters!
There is something for everyone to do in Disney, which is why it has to be at the top of this list.
Visit The Eiffel Tower
When you think of Paris, the very first thing that you think of is the Eiffel Tower. We know that it is something that everyone does when they are here, but there is a reason for this, it is amazing. The view from the top is simply stunning if you are brave enough to venture up there, and if not, you are going to get a spectacular view of the architecture itself with your feet planted firmly on the ground. As cliche as it sounds, you really don't want to miss out on one of Paris' many wonders, and that's exactly what would happen if you skip the Eiffel Tower.
Head To The Louvre
If you are interested in art, and even if you aren't, The Louvre is the place to be. It is the world's largest art museum, and you might find your love of art is ignited the second you walk through the doors. Everyone can appreciate the beauty of some of the pieces on display here, and it is a wonderful way to spend an afternoon in Paris. For those of you who are not big art fans, it is the chance to experience something new, and for those of you that love art, it is a chance to enrich your soul with some of the most breathtaking pieces you will ever see.
Gourmet Sightseeing Tour
Seeing all the sites that Paris has to offer is a must, but it can be difficult to get round to them all. You don't need to worry though, because you can set off on this wonderful tour on a double-decker bus, that offers you gourmet food prepared by some of the top chef contestants from French Masterchef. Enjoying your delicious meal while taking in all the wonderful sites of Paris is one of the best experiences that you will have here, we can promise you this!
An Evening At The Opera
You might be thinking that the Opera is boring and for old people, but this is certainly not the case. If you want to be moved to tears, and experience some amazing music, then the Opera is certainly the place to be. After all, how many times in your life are you going to get the opportunity to attend a world-class opera like the ones you can experience in Paris?
Get Your Portrait Painted
While you are walking the streets of Paris, you might notice that there are a lot of artists around. They will be happy to paint your portrait for you, and some of them even have a unique style that makes the whole thing a little more exciting. Make sure that you check out some of their work before you commission them to paint your portrait as you want to make sure that you are completely happy with the result!
Wine Tasting At Le Baron Rouge
Le Baron Rouge is the perfect place to sit down and unwind at the end of the day. Whether you have been taking in the delights of the city or you have spent a day in The Louvre, you will find that a relaxing evening, tasting some of the best wines in the world is just what you need. This is a very affordable place, and there is so much wine for you to choose from that you might find yourself struggling to choose the ones you do want to try!
Arc De Triomphe
One of the best-known monuments in France, and certainly somewhere that you want to see. If you are interested in seeing some truly breathtaking views such as that of The Louvre and the arc of La Defense, then you need to climb up all 284 steps to get to the top. Built back in 1806, this is an experience that you can't get anywhere else in the world, so it's well worth the trip to the top.
Musee D'Orsay
What used to be Orsay train station is now home to the world's largest collection of impressionist and post-impressionist art. You will find a variety of famous artists on display here such as Van Gogh and Monet. No matter what kind of art you are into, we know that you will be impressed as soon as you step foot inside.
National Library
Finally, you should head over to the National Library of France where you will find the fullest collection of literature that has been published in French in the entire world. It is the most wonderful place if you love to read, and you will be left in awe at all of the books that you will find here.