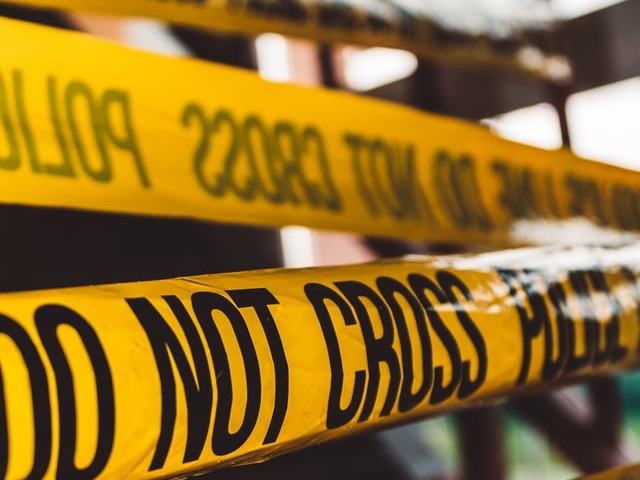 Whether you're traveling to visit relatives, on business or on vacation, it's important to be aware of current crime statistics. Violent crime in American cities surged during the summer of 2020, according to some news outlets, and it's hard to determine where the danger actually lies.
Even in cities with similar demographics, violent crime can vary. For example, according to the FBI, Oakland and Long Beach California are about the same size, but Oakland has a crime rate that is more than double the rate of Long Beach.
Let's take a look at destinations where you are most likely to encounter violent crime. The statistics are based on crime rates per 100,000 residents in cities with more than 100,000 people.
10. Stockton, California: 1,399 per 100,000
Stockton has the distinction of being the most violent city in California and makes the top 10 most dangerous cities in the United States. Financial problems have plagued Stockton since the financial crisis of 2008 and the city itself filed for bankruptcy in 2012.
9. Milwaukee, Wisconsin: 1,413 per 100,000
Milwaukee is known for brewing beer, but the opioid crisis has been its downfall. When taking population into consideration, it is the most dangerous city in the US overall.
8. Little Rock, Arkansas: 1,446 per 100,000
Little Rock is one of the smaller cities to be listed here, but the incidence of violent crime is nearly quadruple what it is in the rest of the country.
7. Cleveland, Ohio: 1,449 per 100,000
Ohio has a Midwestern appeal, but crime is a serious problem across the state. A whopping 35.2% of Cleveland residents live below the poverty line and crime experts cite the lack of jobs as the reason why the city has such a high rate of violent crime.
6. Kansas City, Missouri: 1,590 per 100,000
There were a record number of murders in Kansas City in 2019. Firearm violence is on the increase and city officials are struggling to understand why, since the unemployment and poverty rates are actually quite low.
5. St Louis, Missouri: 1,800 per 100,000
This city boasts having 10 Fortune 500 companies, but violent crime is a real problem here. The homicide rate adjusted for population makes it the murder capital of the United States. Most crimes are firearms related.
4. Baltimore, Maryland: 1,833 per 100,000
Over the past five years, Baltimore has consistently been ranked as one of America's most dangerous cities. The incident involving Freddie Carlos Gray in 2015 set off crime sprees across the city and violence has spiraled out of control ever since.
3. Birmingham, Alabama: 1,911 per 100,000
Aggravated assaults are the main risk in Birmingham. Despite its small size, once population is considered, it actually has the third highest murder rate in the whole country.
2. Memphis, Tennessee: 1,943 per 100,000
Memphis is known for blues music and the place where Dr. Martin Luther King Jr. took his last breath. It's also known for violent crime, being crowned the most dangerous city in the South.
1. Detroit, Michigan 2,007 per 100,000
The Motor City gets a bad rap on a lot of fronts. Abandoned buildings underline the desperation people feel from losing so many manufacturing jobs. The poverty rate is almost 38% and unemployment hovers around 9%, so it's obvious why Detroit is America's most dangerous city.
Violent crimes can happen anywhere, but it's a good idea to have local police and your lawyer on speed dial if you visit a city on this list. But no matter where life takes you, smart travelers can stay safe by being informed and taking all precautions to protect themselves and their families while traveling.