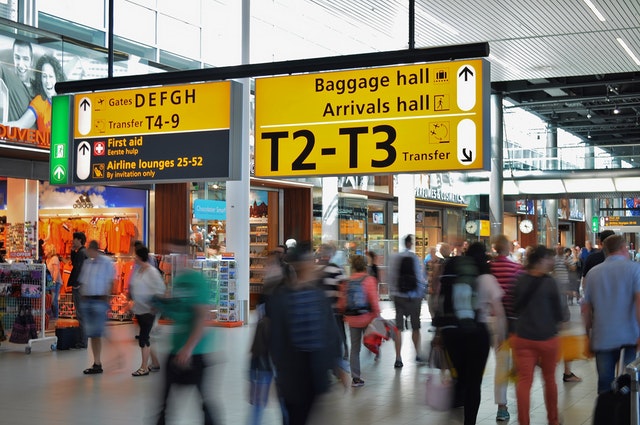 How often do you travel? Or have you ever encountered any passport related problems as you plan for your upcoming trips? Well, it can be a very embarrassing experience, and one which nobody would risk to undergo. There are lots of uncertainties associated with travelling from one country to another so it's a good plan to get a second UK passport.
Applying for a second UK passport is a smart idea, and even if you aren't a frequent traveller there are situations where it would most certainly come in handy.
Below are the key advantages of having a second British passport.
It enables you to visit conflicting countries
Did you know that entering certain countries may be impossible if your passport has got an enemy's visa stamp from your previous visit? This is where the concept of a second UK passport comes in since once you have it, you can go ahead acquiring your visa to help you visit the conflicting destination. A good example of such a case is when you are intending to visit Israel but your passport has stamps of certain Middle East countries that don't recognise the state of Israel.
Useful for frequent business travellers
If you travel for business on a regular basis you will know the pain of a rapidly filling passport. This is especially painful when you are visiting countries that stick the one-page visa in your passport every time you visit. Sometimes there is still plenty of room in your passport, but just a single clean page left which is required for the visa sticker. You can use the filled passport for small stamps and the other passport for stickers.
It is a quick means of renewing your expired passport
This is due to the fact that only a few conditions must be met in order to apply for a second passport. Unlike with new passport applications, you will just need to provide your passport-sized photographs and a photocopy of the initial passport then you will be ready to go.
Saves you a lot of time
Imagine a case where you intend to apply for many Visas at different embassies but you are having only one passport. It can be very hard since you will have to wait until one application is processed before you may proceed to the next. On the contrary, the second British passport will ensure that you can apply for multiple visas at once. You can have more than one Visa application at a go, which is handy for a multi-country trip.
A back-up to your current passport
Remember, it can be really challenging if you happen to misplace your first passport, especially if it is the only one you have. This may force you to cancel your planned trips and even miss essential functions or cancel plans outside your country. Having a second UK passport could be a wonderful choice instead of applying for a replacement which will not help.
Make your request today and forget about the unnecessary difficulties as you travel.