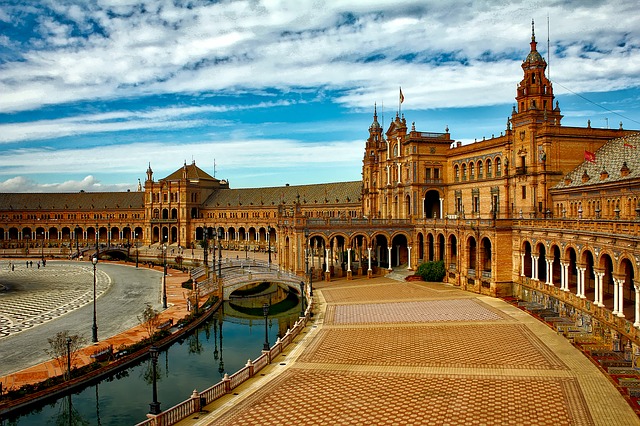 Spain is a home of beautiful landscapes, views, and edifices that reflect the exquisite culture and ethos of the country in centuries. Popular cities include Barcelona and Madrid which is a melting pot of the contemporary and ancient tradition in Spanish history.
To expand your list of tourist destinations in Spain, here are some of the most underrated cities in that often flew under the radar of tourists:
1. Salou
Salou is a coastal city chiefly known for its rich number of white sand beaches. If you're a beach bum, you can choose anywhere among the Llenguadets beach, Llarga beach, Llevant beach, or Cala de la Font. All of these can give you the island tropical vibe and vibrant nightlife you crave for.
Aside from beaches, Salou is also home to a plethora of outdoor activities. There are several popular amusements and aquatic parks here such as PortAventura, Illuminated Fountain, and Caribe Aquatic Park.
2. Alicante
Alicante is a port city situated in the beautiful Costa Blanca. In postcards, it is best known for its high stunning weather and steep climb hilltop locations blessed with panoramic views, making it perfect for romantic walks.
Upon looking closely, Alicante hosts a lot of narrow streets, houses, plazas, and nightlife hotspots for a greater immersion experience. With this, it is recommended to rent an Alicante hire car to drive yourself through those nooks and crannies. The city has invested much in that inner city and it is a pleasure to leisurely drive around in the Spanish sun.
3. Seville
Seville is known for showcasing the rich and vibrant culture of the country, particularly in the Andalusia region. It is home to large edifices and castles like the Alcázar castle complex and the century-old Plaza de Toros de la Maestranza bullring. Culture is evident everywhere in this place in other landmarks like Plaza de Espana, cathedrals, mosques, and museums.
They say three days aren't enough to immerse in the rich city of Seville due to the wealth of activities you can explore. Of course, you shouldn't miss the Flamenco parade which is the core of the Seville tradition.
4. Malaga
Malaga is a coastal city in the southern part of the country known for its wealth of hotels and yellow-sand beaches. There are some of the most affordable and best value hotels in Europe that you can choose from such as Barcelo Malaga, Room Mate Valeria, Hotel Molina Lario, Ilunion Malaga, and many more.
Aside from these, you can also enjoy the top sites of the city including the great Alcazaba, a Moorish palace fronted with panoramic sea views, Picasso Museum where the collection of the renowned artist can be seen, and Roman Theater which is suitable for visitors depicting penchant for culture.
5. Granada
Granada is located at the Andalusia region right at the foot of the Sierra Nevada Mountains. It is regarded as one of the essential remains of the Moorish epoch in the Spanish antiquity, thus dubbed as the "Moorish Jewel".
Granada is widely known for its top tourist spot, Alhambra, which is a cultural hilltop complex. The Alhambra depicts the rich ancient culture comprising of grand palaces, fountains, gardens, orchards, patios, and royal pools. While in Granada, you shouldn't miss the Generalife, Royal Chapel, Catedral de Granada, and the Nasrid Palaces.