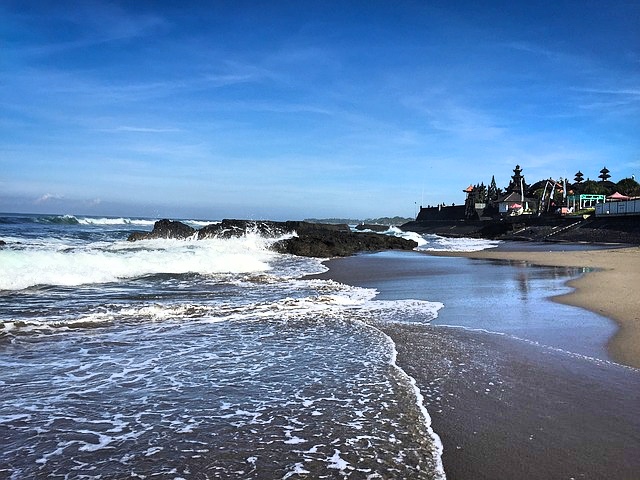 Once you decide to become a digital nomad, you have to decide where to go. You may already have your bucket list. Or you've based your travel plans on advice from friends and family. Many of you will Google "top cities in the world for digital nomads." You'll find a lot of lists. Some from big companies like Forbes. Others from individuals who have traveled the world and want to share their perspective. All try to set some criteria. Once you get past affordability and internet availability, the evaluation gets less scientific.
What matters to you? A vibrant city? Warm weather? Historical sites? An art scene? That's where one traveler's top 10 list is another's "wild horses couldn't drag me there" list.
We decided to randomly select some "best cities" lists and see how many times the same city showed up. The city that appeared on nearly all our selected lists was a surprise to me. I'd never even heard of the city. As an American, I was shocked at how few US cities topped any of the lists. (Okay, I was a little insulted.) I suppose most digital nomads aren't thinking "Kansas City" when they want to go on an adventure.
The Best of the Best
Our list of the seven best cities to work remotely is based on how many times the same city appeared on multiple "best" lists. There were a few rules:
1. Lists were selected (mostly) randomly.
2. The list had to be posted in 2018.
3. The list could not be focused on one area of the world.
4. Each city had to appear on the list's top 10.
5. Each city had to appear on at least three lists.
We started with the huge NomadList site. We found nine more websites by searching "best cities for digital nomads 2018." Those lists were as long as 30 and as short as five. We tried to take the first nine of the search results that met the criteria, but a couple of sites were replaced because their cities did not appear on the other lists.
Let's start with #7 and work our way up the list of the best cities for digital nomads.
#7: Cape Town, South Africa
With its focus on information and communications technology (ICTs), Cape Town lives up to the nickname "Silicon Cape." Don't forget to bring your surfboard. Beaches and many outdoor activities await the digital nomad. WiFi Tribe advises that drought has brought water restrictions. (Although things should be fine through 2019.) Cape Town landed on three lists.
The next two destinations both landed on five lists. In no particular order:
#6: Budapest, Hungary
Cafés with great wifi on every corner, rich history going back to Roman times, and great street food. Experienced digital nomads insist that Budapest is the place to be. It's also considered affordable compared to other European cities. At $1800 a month, you might want to get a roommate.
#5: Bangkok, Thailand
If you like hustle and bustle, Bangkok is for you. This crowded city of 8 million people is known for having many coworking spaces. NomadList.com rates Bangkok's nightlife, wifi, and walkability as "great."
Three cities were on six lists. Their placement on our list is random, but all were tied for second place.
#4: Medellin, Columbia
Medellin being the most dangerous city on earth is old news. Pablo Escobar is long gone. It is now a metropolitan city with free public wifi in parks and cafés. These guys know how to make a cup of coffee. (After all, it is Columbia.) Digital nomads love the warm weather, low cost of living, and great nightlife.
#3: Ho Chi Minh City, Vietnam
Ho Chi Minh City, formerly Saigon, is the largest city in Vietnam. Digital nomads will enjoy city life at low prices. Internet access and speed are good. Ho Chi Minh City is a mix of old and new. You can visit the Buu Long Temple and Cu Chi Tunnels. Or, have lunch at the Eon Café on the 50th floor of the sleek, modern Bitexco Financial Tower. Traffic does get a little crazy, so watch your step.
#2: Canggu and Ubud, Bali, Indonesia
Vegetarian foodies and yoga enthusiasts will love Bali. Canggu and Ubud are popular digital nomad cities in Bali. Beautiful scenery and affordable luxury villas make Bali a hot destination.
#1: Chiang Mai, Thailand
Nine of our ten best cities websites included Chiang Mai, Thailand. This city has something for every taste and budget. From street carts to gourmet dining, Chiang Mai is a foodie's heaven. Perfect for digital nomads with its high-tech co-working spaces and speedy, highly available internet. There is plenty to do when you're not slaving away at your computer. Chiang Mai has a vibrant art scene, including the Maiiam Contemporary Art Museum. 300,000 Travel + Leisure readers named Chiang Mai the number one city in Asia – and number two in the world.
It's Your Journey
It's your journey. You know who you are and what you want to experience. But sometimes life just gives you too many choices. (Ain't it a shame?) We recommend you close your eyes, point at our list, and make the city you see when you open your eyes your next destination. Or you could book a flight to Kansas City. I hear they have great barbecue there.