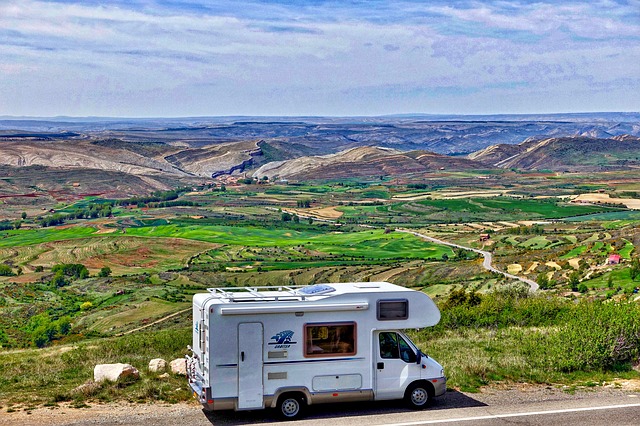 Are you think about what kind of family vacation you'll go on this summer or later this year?
If so, have you considered going on an RV trip, such as a road trip across the country or a camping trip to a specific destination?
Even if you're wary about whether an RV trip is a good idea or not, here are the top benefits of taking an RV vacation with your family:
You Can Spend Time In The Outdoors
As long as you choose your destinations wisely, you can visit some of America's national parks that have truly majestic scenery that you can experience for the duration of your visit.
Whether it's forested mountains in the Rocky Mountains or beautiful beaches along the coastline or deserts in the Southwest, your trip will give you the opportunity to experience nature firsthand and to go biking, hiking, kayaking, or fishing, among other things.
If your family lives deep in the middle of a city especially, this can make for a truly memorable experience.
It's Cheap
Okay, an RV trip may not exactly be cheap, but it is certainly cheaper than flying somewhere and staying in hotels. Your main costs will be to rent the RV itself (if you don't own one already), fuel, food, and the fees to stay at RV or camping parks.
While those costs will add up, you can still potentially pay 70% less or more than you would in comparison to flying and hotels. One of the biggest cost savers of RV travel is staying at an RV park. Most RV parks will cost around twenty to forty dollars to stay a night, versus the hundreds that you would likely have to pay at a hotel.
You Have The Chance To Unplug
While electronic devices may be necessary to living and working today, there are also many emotional and psychological benefits to taking a break from them.
For just a week, you will no longer have to worry about checking your email, social media, or spending time surfing the internet. Instead, you can reinvest that time into fun outdoor activities and relaxing under the awning outside or sitting around the campfire.
You Can Bring The Comforts Of Home With You
Finally, RV's are known as 'homes on wheels' for a reason. Whereas hotel rooms are not always exactly comforting, RVs are quite the opposite and are essentially like bringing home with you.
Even if you're renting an RV and can't modify it to be exactly the way you like it, you can still bring certain things with you from home that you couldn't have brought along on an airplane.
Traveling With Your Family
Just because you've never driven an RV before doesn't mean that an RV road or camping trip wouldn't be a good family vacation idea. On the contrary, traveling in an RV would most certainly be an excellent vacation idea for the reasons stated above.