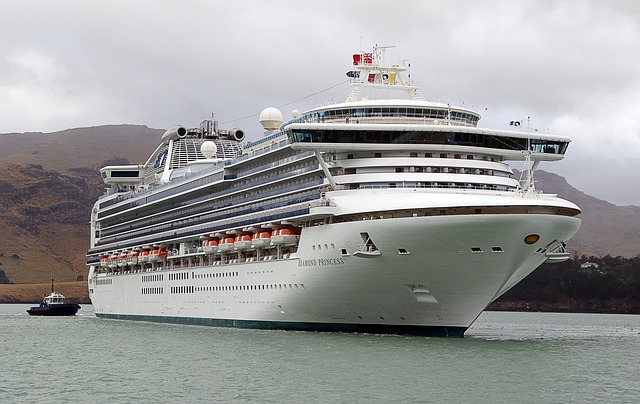 Fancy sailing off into the sunset with a winner buzz before you've even played one casino game? Then maybe for your next vacation, you might want to consider going on a cruise with a live casino on-board for you to play throughout the duration of your luxurious trip. Before online casino became popular, boats and casinos have gone hand in hand throughout history and have a long legacy which dates all the way back to the 1800s in New Orleans in the United States, where a casino by the name of Crescent City House welcomed ladies and gentlemen far and wide aboard their riverboat casino.
More recently, cruises with live casinos on-board have become increasingly popular and are seen as a perfect way to couple players' love of gambling with travel and other excursions and pursuits that you can experience on a cruise. Whether you're a big gambling fan or if you're just wanting to try something different and have a dance with Lady Luck aboard a glamorous cruise ship, consider one of these decadent cruise ships with fantastic casinos:
Azamara Cruise Ships
If you're looking for a cruise ship that isn't so immense you get lost, but big enough to keep you entertained, an Azamara Quest cruise ship would be ideal. These decadent ships allow you to immerse yourself in a voyage to some of the world's most incredible destinations and also happen to be the home of some of the best on-board casinos, with a comfortable and classy club-like atmosphere and all the facilities you could dream of.
Silversea Cruise Ships
All-inclusive, free-flowing cruising more your style? Step on board a Silversea cruise ship and that's exactly what you'll get, and then some! This would be a cruise of a lifetime, with incredible entertainment which includes a fantastic casino where you can play blackjack, roulette and myriad slot games. Play away the hours in the casino which sipping on the premium drinks, delectable food which you sail to some of the world's most wondrous spots, which can include the Galapagos and the stunning glaciers of Alaska.
Princess Cruise Ships
If a large cruise ship is more up your alley, the Regal Princess and Royal Princess Cruise ship is a perfect choice, and with the Princess Casino on board, you may not want to explore further than the casino and its impressive bar! You'll be taken aback by the decadent spiral staircase and regal decor which adds to the lavish charm of the casino and cruise ship and put you in the mood to hit the jackpot.
Norwegian Escape Cruise Liners
If you're after the VIP experience aboard an expansive and modern cruise liner, the Escape Casino on-board the Norwegian Cruise Liner is a sure bet for you. The casino itself is large and has a brilliant variety of table games as well as slot machines to try your luck on, with an exclusive VIP area for the high rollers! If you're not on the list or would prefer to keep a low profile, you can sip on a cool one at the modern casino bar where you can play a game of video poker as you wait for your drink.