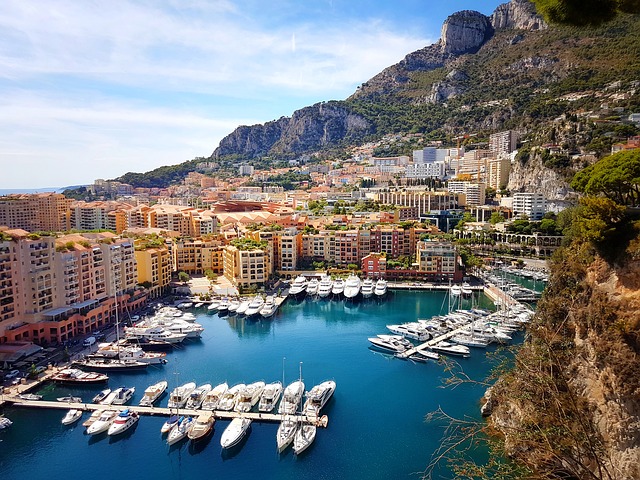 Europe is home to some of fanciest casino destinations in the world. Any gambling enthusiast will tell you that playing in European casinos is not only entertaining, but you also have the added bonus of exploring wonderful locales. Of course some people prefer the comfort of playing online casinos at home, but for those of us who love to travel then this list will make you want to go now.
Below are some of the top casino destinations in Europe.
Casino Di Campione, Italy
Located in the Italian exclave of Campione d'Italia, Casino Di Campione is the largest casino in Europe. Founded in 1917 during the Great War, the 55,000 square meter casino quickly became the favorite gambling spot for both local and international tourists. Casino Di Campione building was initially meant to be used by foreign diplomats to gather intelligence. However, that did not materialize and the building was converted to a casino.
Today, Casino Di Campione is one of the most impressive and most visited gambling establishment in the world. It is a 9 storey building with amazing architectural design and has wide array of table games and slots including roulette, blackjack, baccarat and pokers.
Casino Baden-Baden
Located in Wurttemberg Germany, Casino Baden-Baden is one of the most prestigious casinos in Germany. Established in 1838, Casino Baden-Baden is one of the oldest casinos that has stood the test of time. Although the casino has been forcibly closed several times, it has managed to beat the odds and is currently operating at full capacity. When you visit Casino Baden-Baden, you can choose play table games, spin slot machines and participate in the poker tournaments that is organized on a regular basis.
Casino de Monte Carlo, Monaco, France
Casino de Monte Carlo is arguably the most iconic casino in Europe. Established in 1863, this casino is not only hot spot for casino lovers but it also for royals, celebrities, car aficionados and any person who embraces the James Bond lifestyle. It has over 1000 slot machines and plenty of amazing international gaming. Its lavish decor, rich history and variety of gambling offering has made Casino de Monte Carlo the ideal gambling and entertainment spot for both local and international gamblers. Some casino games that you are going to enjoy include video poker, baccarat, craps, trente et quarante, blackjack, roulette and wide selection of slot machines.
Casino Estoril, Lisbon, Portugal
The location of this casino might surprise many people because Portugal is not considered as a hot spot for gambling. However, Casino Estoril is unique and that is why it has managed to find a spot in this list. Opened in 1916, Casino Estoril was initially a clandestine meeting point for spies during the First World War. Popular casinos in Europe are usually opened 24/7. However, that is not the case with Casino Estoril. This casino still continue to thrive despite the fact that it does not operate 24/7. From Sunday to Thursdays, it opens from 3pm to 3am. On Fridays Saturdays and holidays, it opens from 4pm to 4am. Casino Estoril offer wide array of casino games including blackjack, roulette, French bank, baccarat and the Caribbean stud poker. This casino has over 200 machines for gamblers.
Dragonara Casino, Malta
Owned by the Dragonara gaming limited, Dragonara Casino is one of the most prestigious casinos in Malta. Since its establishment in 1964, Dragonara Casino has consistently offered unique gaming and entertainment 24/7. It has over 300 slot machines, premier poker room that overlook St. Georges Bay, 15 live tables, VIP lounge for high profile gamblers, sports lounge and top rated restaurants. It underwent major upgrade in 2016, a factor that helped it become one of the most premier gaming and entertainment destinations in Europe.