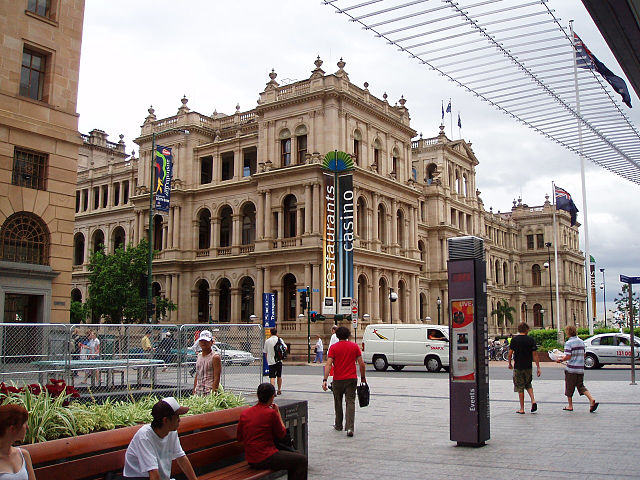 If you are planning for a visit to Australia and wish to visit a casino while you are there, then this article will take you through some of the best destinations with world class casinos.
You will find all the familiar casino tables and card games on offer in Australia. The most played casino games in Australian casinos are Pokie machines (or slot machines as they are known in other parts of the world).
There are thousands of Pokie machines on offer across Australian cities, so you won't have a problem finding one if you are curious to try your luck. If you want to try an online version then check out this Australian pokie site.
The good thing about Australian casinos is they are located in popular city areas, so no need to travel to an excluded resort. Here is an overview of some of the best destinations you should visit next time you are headed to Australia with casinos.
Brisbane
Brisbane is the capital of the state of Queensland and is often overlooked by international visitors, but once you get there you'll be glad you did. Go for a walk or cycle through Brisbane's entertaining South Bank, lie on the beach in the middle of the city, lose yourself in fine art at Queensland Art Gallery and Gallery of Modern Art, or just wander around and admire the 19th century architecture. If you have time go for a personalized tour North Stradbroke Island outside the city.
There are a few casinos in Brisbane, however the most outstanding the Treasury Casino. The casino building was built in the 19th century and this historic structure is an iconic landmark of Brisbane. If it wasn't for the sub-tropical weather you would think this building was somewhere in Europe.
Broadbeach
Broadbeach on the Gold Coast has grown to become one of the most popular holiday destinations in Australia. Here you can enjoy surfing and swimming on the miles of beautiful beaches. There are some world-class shopping malls and restaurants as well, so it is not your usual beach resort town. Don't forget to explore the Broadbeach Art and Craft markets and the Cascade Gardens for souvenirs on your way back.
Broadbeach is home to Jupiters Hotel & Casino. This suave and stylish casino has over 70 table games and around 1,400 slot machines. Its best suited for high-end rollers, but you will find it great to if you're into chic casino nights out.
Perth
Over in the west, Perth is a stunning city that should be considered on an Australian visit. Perth is situated on the Swan river, and its suburbs face the Indian Ocean. Visit the historic port area of Fremantle, or take a day trip to Rottnest Island and see the quokkas (a small native marsupial).
The Crown Perth (formerly the Burswood Casino) is ideally located in the city so it is an easy visit if you are looking for casino entertainment. The casino is a great destination for the entire family. There is entertainment all year round with swimming pools, concert halls, bars and night clubs.