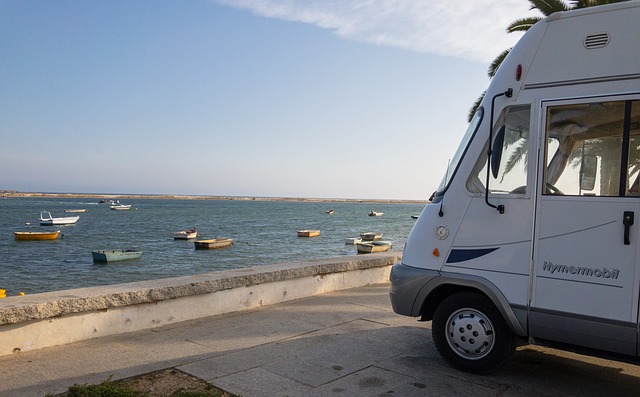 Let's be honest; the best part of using a motorhome is the journey, not the destination. Traveling through beautiful countryside scenery, epic sunrises, and sunsets, beaches, forests…the list is endless. If you are considering a motorhome road trip Rollerteam RV dealers in the UK offer a wide variety of vehicles to choose from.
For those who would like to take a drive through Europe, here are some motorhomes destinations you might find intriguing.
Lake Geneva
Also known as the Lac de Genève, this beautiful lake is located on the northern side of the Alps and is shared between Switzerland and France. Breathtaking countryside Swiss views surround the lake and Geneva can be located on the westernmost corner of the lake. A recommended route is through Route de Lausanne, followed by a swing through Evian-les-Bains into France.
Lisbon to Porto
Portugal's central region offers the kind of views you'd expect only in your imagination. The whole region is made of towns, beaches, and palaces worthy of artistic appreciation. It also contains one of Western Europe's most important pilgrimage destinations. Many tourists will appreciate the different experiences provided by the region, whether it's Tomar and it's historical significance, Nazare with its surfing culture, Coimbra's heritage or Schist Villages and their picturesque scenery.
Glasgow to Fort William
The scenery between Glasgow and Fort William ranges from stunning to gorgeous. The Luss beach provides the best imagery of Ben Lomond. The Drovers Inn will transport you to the early 1700s. North of Loch Lomond, on the River Falloch, is a beautiful waterfall called the Falls of Falloch. And there are so many other sights to see on a trip through this place.
French Atlantic Coast
For those who love their water sports, La Côte Atlantique is a great destination. The Bassin d'Arcachon in the north is home to inland windsurfing. Hossegor is where the surfers in France gather and, if riding the surf isn't your speed, the dunes provide shelter and parking space.
Nice to Monte Carlo
The trip from Nice to Monte Carlo offers stunning views in both summertime and winter. Getting to Monaco will require a boat cruise if you really want to see it, but the trip is worth it. Hotel prices are expensive in this part of the world, so having your own mobile accommodation will be a relief to your budget.
North Sea Islands
For summertime activities like swimming, snorkeling, and sailing, these islands are a great choice to visit. From Copenhagen, north takes you into Sweden and Norway, south lets you hit Denmark and Germany. Even in the winter, the North Sea Islands are a treat to behold.
Dinant
Dinant, Belgium, is located near Meuse River and its citadel, famous for the breathtaking construction and beautiful views from the mountaintop fortress. Sight-seeing in Dunant should take you through the Grotto of Dinant's waterfalls. Dinant has many local cafes with great food so you can take in all the views while getting some delicious food.
Conclusion
These are just a few of the marvelous sights to behold when traveling through Europe. But be careful. Not all of the countries are part of the EU, so your insurance needs to be comprehensive enough to cover that technicality.