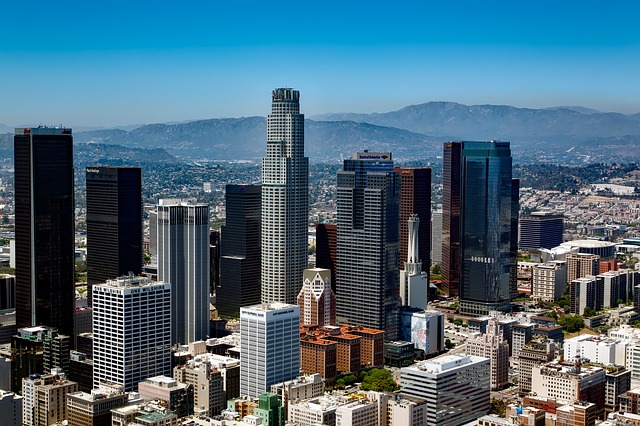 Los Angeles is one of the most famous cities in the world, and people from across America and around the world have been known to move here without even having visited before. The draw of being in a city were supposedly anyone can make it big, coupled with the great climate and things to do make for an alluring city. If you are one of those people who are going to move here sight unseen, then at make sure you have the best Los Angeles movers to help make your move as easy as possible.
If you've never been and are curious as to what Los Angeles is like, here are some of the top things to do while visiting Los Angeles. This iconic, vibrant city has a ton of attractions that you won't be able to see all in one visit, but you can at least try.
Venice Beach
Venice Beach is surely one of the most iconic beaches in the world, not only for the beach but for the people who inhabit it. The beach is always busy with people looking to be entertained, and you will find that on the boardwalk. It's especially a great place to go for free entertainment as the boardwalk is filled with street performers and "interesting people". From Venice Beach you can walk all the way to Santa Monica Pier and the famous shopping area there.
TLC Chinese Theatre
If you're into Hollywood and more importantly into movies, then you'll want to visit the TLC Chinese Theatre. This site is a remnant of Hollywood's Golden Age and to this day it remains as tangible landmark of the movie business. Tickets for the tour are quite cheap and you can get a tour throughout the day, so there is no need to rush. This is also where you can visit the Hollywood Walk of Fame, which features hand prints from hundreds of worldwide acclaimed actors and actresses.
Sunset Boulevard
Sunset Boulevard is something that everyone has heard of and if you're in the area it should really be atop your priorities to at least check it out. In days of old, this was a location that represented the epitome of Hollywood lifestyle. It even took its place in a couple of movies and one very famous one, Sunset Boulevard, dons its name. Nowadays it's the perfect place to be if you're looking for great nightlife with a Hollywood vibe.
Griffith Observatory
When exploring new places it's good to get an over view from the highest peak or tallest building. To get the best overview of LA then head to the Griffith Observatory. This landmark has become famous in its own right thanks to being positioned in front of the Hollywood sign and offering visitors spectacular views of the city. Even if you're not familiar with the name you've no doubt seen it featured in movies. It's even better at night when greater Los Angeles is all lit up and you can appreciate how big this city is.
This of course is just an introduction. Whether you are visiting for a short time or looking to move here, you will find special places in LA that become part of your LA story.