San Francisco is a fantastic place to visit. There is so much to see and do, from the Island of Alcatraz to the picturesque scenery and gorgeous food. San Francisco also has a thieving art scene and is the perfect place to explore your own creativity and freedom. It's eclectic culture and society means everyone feels at home when they visit.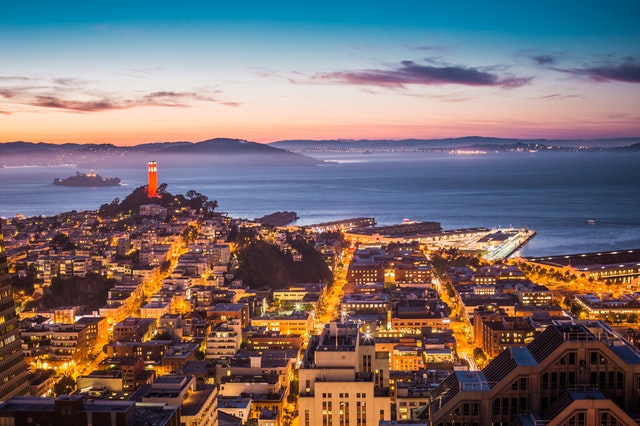 While traveling anywhere can be very expensive, it is possible to visit San Francisco on a budget. If you are attempting to be frugal, but still want to explore this exciting destination, here are some tips to help you.
Travel Out of Season
The most expensive time to visit San Francisco is June-August. By delaying your trip to October, which is still warm and there is little chance of rain, you could save a fortune. Other ways to save money are either booking as far in advance as you can or snapping up a last-minute offer.
Budget Accommodation and Flights
Budget flights are now available all over the world. While the facilities might be more basic, they offer everything you need from a flight with huge savings.
You can also save a lot of money on your accommodation. San Francisco has always attracted younger tourists, which means they are plenty of great value hostels available. Staying outside of popular tourist areas will also save you money.
Visit Free Attractions
With so many things to do in San Francisco, you may be worried that you'll blow your budget on days out. However, a lot of it is free. Some of the best free attractions in San Francisco include:
Walking tours
Alcatraz (admission is free, but you will need to buy a ferry ticket to get there)
Chinatown
Fisherman's Wharf
Golden Gate Park
Golden Gate Bridge
Book Online
Booking attraction tickets online before you visit is often cheaper than paying on the day. You could also make a large saving by purchasing a multi-attraction pass which will allow you to visit different places for one price.
Walk Around
San Francisco is a wonderful place to walk. Despite having lots to do and see, at only 49 square miles it's an exceptionally small city. Walking not only saves money it also lets you enjoy the scenery and see a lot more of this beautiful city. For longer journeys, take a cable car or rent a car for the day.
Food
It can be very expensive to eat in San Francisco. But, there are many ways that you can save money on your meals. Some of the best are:
Lunches in restaurants are often cheaper than evening meals. So, have your main meal earlier in the day.
Avoid big chains and tourist favorites. Instead look for small, family run eateries.
Shop in markets and cook for yourself.
Look for deals, special offers and discount codes.
Head to Chinatown. Chinese food is relatively cheap in San Francisco while still being great quality.
San Francisco, like any other city, can be very expensive. But with so many ways to save money, this shouldn't put you off what could be a wonderful vacation. Just make sure that you are careful and plan ahead.