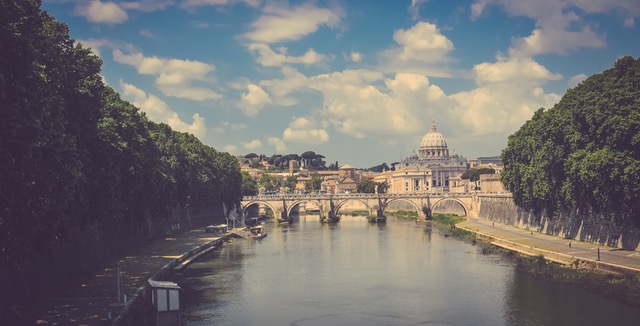 Planning a city break can be stressful if you've never done it before; if you're used to mainly beach holidays that don't require a huge amount of planning, city breaks can seem a little intimidating, as things like transportation, event booking and so on are rarely an issue. If this sounds likes your scenario, here's a handful of tips that should help you if this is your first city-based vacation…
1. Always make a plan
I know most people who've been bitten by the wanderlust bug prefer to go with the flow and be a little more spontaneous, but life will be so much easier if you work out a rough plan of what you're doing when you get there. It doesn't need to be a daily itinerary, but having a basic idea of the attractions you want to cover each day will stop you from wandering off in random directions and having regrets that you didn't get to see everything you wanted. Start by researching the area thoroughly, and working out which sightseeing spots you want to go to, and where they are both in relation to each other, as well as your hotel.
2. Pre-book where you can
You'd be surprised just how many things you can pre-book if you'd only take the time to look. When you're researching the city you're visiting, make sure you go check out blogs and calendar websites for any exciting events, and you'll usually find a way to book tickets – or at least, advice on how to book tickets when you get there so you save time. It could be an opera in Rome, a festival in Madrid or a public concert in Paris – by booking in advance you not only relieve stress and ensure your entry, but you might even save money on an early-bird deal.
3. Don't forget about reviews
Whether it's a restaurant you're thinking of making reservations for, or you're still unsure about your accommodation, reviews, forums and blogs can be your best friend, so don't forget about them. You might have seen an advertisement online for an awesome museum exhibition, but if it's an expensive ticket, can you be sure it's worth the money? Check out what other tourists or the locals think of it, and it will put your mind at rest.
4. Get to grips with transport
It might be that your chosen city has an excellent transport system, but will there be English signs to help you? You can often find route planners online that will take the anxiety out of any day trips, and give you the option to pre-book certain excursions too. If you're thinking of going on any walking tours, make sure you print out maps rather than just saving them to your smartphone, in case you can't get a signal. Plus, it pays to understand the local services and main bus and train stations in case you get lost.
Do you have any other planning tips?