Traveling to the chosen destination needs to be free of hassles and quite comfortable. It also has to be as swift as possible. In short, most of us want traveling to be quite efficient and pleasant. However, there are many factors that affect the overall traveling experience.
Most of the times, the mode of traveling is chosen as per the destination. For example, traveling overseas leaves us with no option other than that of the flight. Indeed, a flight is the quickest and the most comfortable medium.
However, there are people who prefer a cruise, if available, for that same destination. However, in this case, the travel time is higher than the flight or what most of us can reasonably afford to have in their journey schedule.
If the destination is just a few hours away, most of us prefer a train. Depending on the destination country, a train can be cheap and comfortable. In most cases, it is preferable for nearby trips and for enjoying the scenery on the way.
To aid you in maximizing the number of pleasant memories while on a vacation, it is essential to choose the right mode of transportation. So, let's analyze both the modes.
Recent Inclinations
SilverRail Technologies, a rail booking organization, had conducted a survey that included over 300 European and North American passengers. Through this survey, it observed that 90% travelers wanted to see both flight and rail options, 79% preferred trains over planes in case of high-speed rail availability, and 61% preferred trains over planes in case the rate was the same or lower.
Traveling by Flight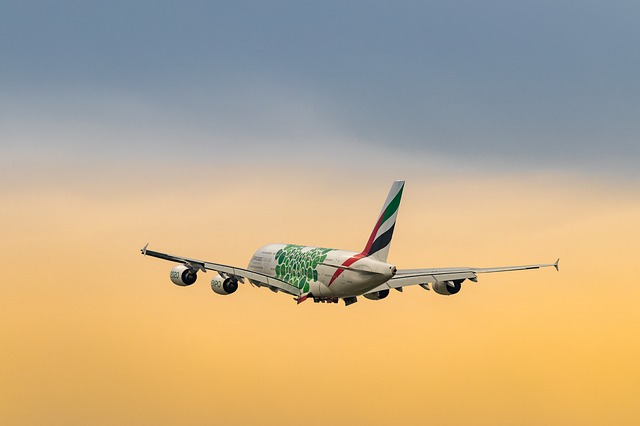 Flying is perhaps the quickest way to reach any destination, especially those that are nearby. If your home is nearby an airport where security and check-ins happen swiftly, a flight is an efficient option. It is also efficient if you have less traveling time.
You can also make the time spent in flying quite productive. You can read, work, plan, and do other useful things, which are impossible in case of driving. Even if you are waiting at an airport, you can spend your time productively until the next instruction.
Up to some extent, a flight trip is cost-effective considering that the traveling time is less. This means you reach your destination quicker due to which you can spend more quality time at your destination. This can involve exploring more attractions or experiencing new events or things.
It is true that flights are quicker and shall be so even if there are high-speed trains. However, flying has some costs, which you can reduce or avoid by choosing a train.
For example, you have to clear a few formalities at both the source and destination airports, which takes time. This includes security checks and boarding pass queues.
Now, this is more time consuming than to get to and from railway stations. Moreover, airports are usually not in the city center unlike railway stations, which adds to traveling cost and time.
Traveling by Train
It is a unique experience when it comes to traveling by train. Whether it is a high speed or normal train, the journey through it gives you some standard advantages of traveling by plane. For example, you can stay productive and relax.
Apart from these benefits, you enjoy a unique advantage of sightseeing, which flights cannot offer right from the beginning to the start of the journey. Those who are fond of sceneries prefer trains over planes.
Further, those who are on a budget and want to escape the airport's boarding time, baggage fees, and security formalities tend to choose trains. However, traveling by train, in most cases, is less expensive than traveling by plane, especially if the destination is nearby.
Another advantage is in terms of baggage. Flight traveling has limitations on the total luggage weight that you can carry. You may exceed this weight but this makes you shell out additional money. However, trains do not have such limitations.
However, both trains and planes can leave you stuck for several hours or even days in the midway due to delays on account of bad weather. Even cancellations are possible due to which you may lose all your money and waste your time.
Conclusion
Thus, there are definitely distinct scenarios in which plane or train can be the best bet. You can choose one of the two by comparing time, cost, restrictions, and other aspects.