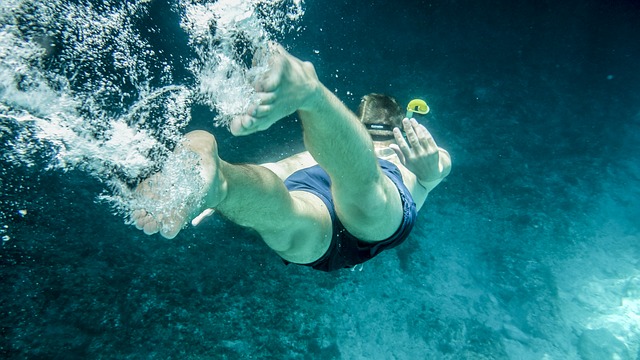 Deciding to join a teen adventure tour is one of the best life decisions you can make. While it may be scary to leave your friends and family behind and leave your comfort zone, this new adventure opens up a world of new opportunities for you.
Traveling to a distant part of the United States or a new country may seem daunting but you'll experience new adventures like snorkeling while making a batch of new friends. These are just a few of the benefits of participating in a teen tour instead of always staying home with your electronics or the same people.
Experience Different Cultures
Whether you opt to join a community service trip in Hawaii and Alaska, Costa Rica, Australia, or Spain, you'll soon be immersed in their culture. This may include getting more familiar with the local cuisine by not only trying it in restaurants or luaus but learning how to look authentic meals together as a group. You may also explore important attractions, such as seeing endangered Hawaiian monk seals, touring Picasso Museum, or exploring Daintree Rainforest.
Allows you to Grow Creatively
Young children are fearless but as we grow older we grow more cautious and don't try as many different things. This sometimes puts us in a rut since we're afraid to be creative or take risks. In fact, a 2012 study showed that students that spent time abroad on mission trips scored higher on two different creativity tests. If you are open to learning, whether it's speaking a new language or learning how to surf, you'll achieve more in life.
Take Risks and Learn New Hobbies
However, some teens thrive on risk-taking mainly because the adrenaline rush they feel after rock climbing is the worth the thrill of danger. Imagine if you could experience more of these thrilling adventures like ice climbing Matanuska Glacier, snorkeling in the Great Barrier Reef, or scuba diving underwater. The key to learning these excursions is to do them in a safe environment with supervision and instructors so you take safe and controlled risks.
Get Community Service Experience
You get to help others who need it in an area that you're passionate about. While there are certainly ways to volunteer at home, participating in a teen community service trips allows you to see how others experience the world and open up your eyes to new experiences. You can achieve this by building homes for Habitat for Humanity, assisting with rehabilitating sea turtles, restoring native forests, or volunteering with abandoned greyhound dogs.
Learn Life Skills
These teen tours teach you the life skills you'll need, especially if you're headed to college in a few years. You're learning how to make independent decisions away from home, as well as how to adapt responsibly in a foreign culture. In addition, you'll learn how to communicate and negotiate with peers you've just met and build lasting relationships. Beyond that, you'll experience hands-on mentoring and community service for a multitude of projects, which allows you to discover your own passion, build your resume, and write a unique college essay.
Discover a Better Version of Themselves
We live in a society where everything is measured and judged by academics, college, or a good job, and teens often fall into this pattern too. However, some of them don't even know what they are passionate about yet. These teen tours and community service trips allow them to get away for the summer from the grind of summer school, internships, and their over-scheduled routines, and just focus on something else.  
After a few weeks without their cell phones, teens often become less self-absorbed and more focused on others around them. Soon they can't believe that they were ever wary about coming as they are having the time of their life making new lasting friends and hanging out. They are eager to learn new hobbies, get their hands dirty helping others.