There has never been a more perfect time to get involved in the RV world. It does not matter if you are a weekend enthusiast, a snowbird or if you travel by RV full time, you can find an RV to suit your preferences and travel budget.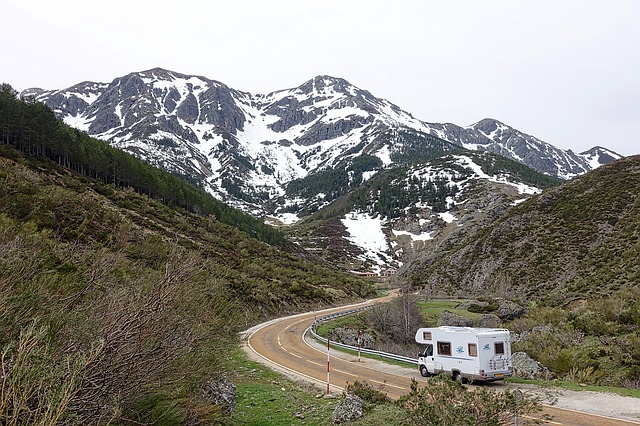 As more baby boomers approach retirement age, they are hanging up the 9 to 5 grind and are embracing the road in their RVs, travel trailers and motor homes. The RVIA (Recreational Vehicle Industry Association) has reported that there are over 7 million Americans who own one of these vehicles, and three times as many are RV enthusiasts.
Viewing the country through the windows on an RV provides travelers with an affordable and interesting way to have more family time. Studies have shown that a family of four may be able to save over 70% by traveling by RV instead of other types of transport. With over 10,000 private and public campgrounds in the country, you can choose a variety of parking spots that will fulfil your family's vacation wishes.
It is easy to learn RV travel, and once you learn, you will never choose another way to travel again. The RV furniture in your mobile abode will quickly become one of your favorite travel companions. Here are some tips that will be beneficial for new and seasoned RV travelers.
Map Your Destination
The appeal of traveling by RV is that the open road is there for you to explore. You can go where you want, when you want to. It helps to create a travel plan in advance. By knowing where you are going, you will be able to choose the best travel route. This is great in case anyone would like to make a stop at one of the favorite attractions or landmarks.
Design the route you will be traveling carefully so you will be more prepared to make an off scheduled quirky stop.
Keep Checking the Checklist
While you are working on your pre-trip, be sure to include the basics. This means you will need to:
– Be sure the RV remains level
– Find all of the campground connections
– Be sure your electric, gas and water systems are properly hooked up
Also, be sure that your comfort concerns are packed like DVDs, CDs and lawn chairs. Have your other checklist handy for the steps you need to take to break camp. A good hint from veteran RV travelers is that when you think that a job is completed, double check to be sure.
Put Together a First Aid Kit Exclusively for the RV
It is important that a fully stocked first-aid kit is always in your RV. The kit should include basic supplies like:
– Bandages
– Scissors
– Prescription medications
– Ointment
– OTC painkillers
– Insect repellent
Additional supplies you will need for your RV include a flashlight, a disposable camera, a cell phone charger and pen and paper. If you do not want to put together a kit on your own, there are kits available for purchase in sporting goods stores.
No matter how much you have researched, chances are there is a campground you did not know about or a storage system you have never heard about. You will meet interesting people along your RV journey, and many will become lifelong friends.