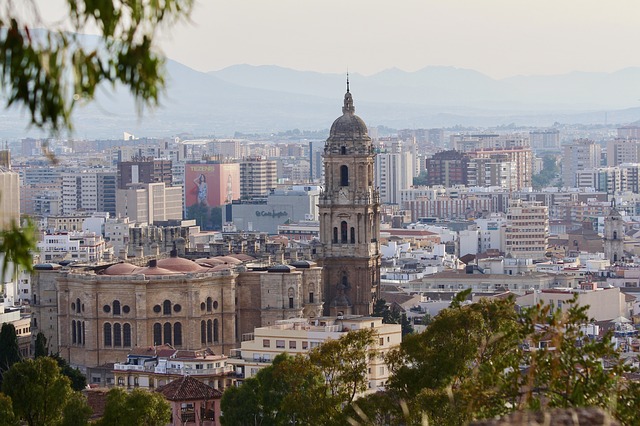 One of the admirable life habits is traveling in an excursion. Sight-seeing and visiting exotic locations make your holiday memorable.
Enjoy a great adventure on a road trip to Malaga in Southern Spain. Malaga is popular for the iconic Mediterranean city that has lovely shades of palm trees. You can enjoy the unique climate in Malaga on a road trip using the latest cars. The experience with Marbesol car services is splendid.
Whether it is a day trip or night drive, Marbesol cars have GPS, WIFI, and classy cars of your choice. Explore Malaga, a city that is a planet of its own. The amazing sceneries that you will pass by as you drive your Marbesol car are incredible. Driving along the shorelines of Malaga, one will witness the sandy beaches.
A rental car from Marbesol makes the excursion an experience rather than a mere drive. The cars are quick and reliable, not to mention the great discounts. The best part is that you don't have to carry cash because a VISA or MasterCard will do.
Ultimate Lifestyle in Malaga
Driving to Malaga and not going to the beach would be quite unfortunate. The various beaches in Malaga are iconic, enchanting and a perfect location to unwind. The famous El Pedregalejo beach is the ideal place to be. It offers a beautiful view, and you get to enjoy the wavy tides of the sea.
Traveling by car, the beautiful landscape, the flora, and fauna that graces the land cannot go unnoticed. Having a serene and tranquil drive as you admire nature, is the ideal road trip therapy. For only half an -hour driveway from the town; you will see the Malaga Botanic Garden.
Museums and parks in Malaga have a reputation of the rich historical background that you need to explore. The famous castle of Gibralfaro natively known as Castillo de Gibralfaro has an interesting story behind it. The castle also is a partial military museum
Exclusive resorts and restaurants located in Malaga are just around the area, an amazing location for a stopover when you feel thirsty or hungry. The coastal delicacies are mouth-watering, and the ideal cultural food in Malaga is every tourist's preferred dishes. Note that you can even park the car and enjoy the cool breeze as you sip on a chill glass of your favorite cocktail. The surprise menu in Malaga is a rich collection of diverse culinary.
A travel encounter cannot be complete without activities. Get a wholesome package of outdoor activities such as golf, tennis, gym, and merry-go-round. The children and adults have their diverse share of entertainment.
Security too matters as you navigate the beautiful scenes in Malaga. Car hire Malaga services have you covered. The prices are affordable for the economy and prestigious classes.
Summary
If you are planning to have a tropical getaway whether it's a solo trip, romantic proposal, or a family trip, Malaga is the perfect destination. Get world-class touring and travel services at https://www.marbesol.com
Book cabs, travel, and accommodation services in Malaga and beyond at discounted charges. Make your reservation on time.