Due to Tuscany's mainstream popularity, some elitist wine lovers don't really give it much thought. But once you go to Tuscany and experience the winery tours, you will realize what exactly makes it so appealing even to those who aren't dedicated wine buffs.
Here are some of the most popular wine tours in Tuscany, each designed to give you the ultimate Tuscan wine experience. Each tour gives you the privilege to test some of the greatest wine varieties available in Tuscany, sometimes even accompanied by some delicious food that the region offers. Plus, you also get to appreciate the beautiful Tuscan countryside on all of them.
Tuscan Winery Tour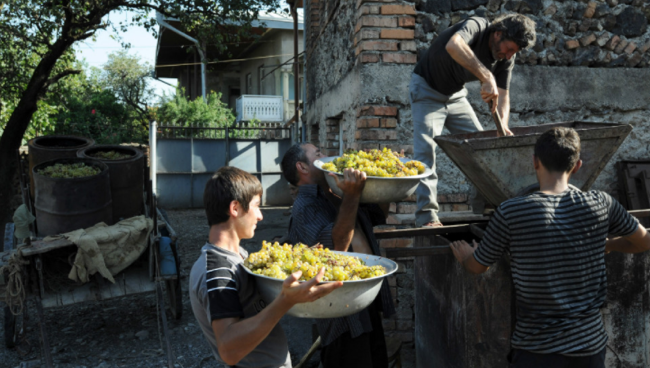 This one day tour specially caters to tourists from 18-39 years of age, and allows them to tour two wineries in the Tuscan countryside. Apart from getting a taste of seven wine varieties like the Super Tuscan and the Chianti Classico, tourists who avail of this tour will also be educated about traditional wine making methods used in these wineries. Tips will also be given with regards to wine tasting, and the generous free tastes don't stop with just wine, including balsamic vinegar and extra virgin olive oil as well. Also part of this tour is the chance to explore the well preserved medieval town of San Gimigano in Tuscany.
Small-Group Wine Tasting Experience In The Tuscan Countryside
If you want a more personalized feel for your wine tour, you can join this one. Each 4-hour tour only accommodates eight people per group. You will not only get a taste of the wines and local varietals at the two wineries this tour visits, but also have a glimpse of the beautiful Tuscan scenery. You will also get to visit in the village of Greve for some leisurely exploration. Others who have gone on this tour would tell you that it can cater to people of all levels of knowledge with regards to wine. Any person of any age and background will surely enjoy this tour just as well as the others they will be going on it with.
Florence to Greve in Chianti Tour with Wine Tasting Experience
This half day tour starts from Florence and takes you on a Chianti wine experience like no other. Like the other Tuscan tours, you will also get to enjoy the beautiful countryside as you go on this tour. You will be visiting two wineries where you will get to taste some Chianti wine and delicious Tuscan finger food. The winemakers in these wineries will also inform you about traditional wine making methods. You can also visit Greve between the two winery visits.   
Chianti Half-Day Wine Tour from Florence
You will be joined not just by a tour guide but also by a wine expert guide on this 6 hour tour. You will also get to taste the finest Chianti wines and enjoy the Tuscan views in the process. This tour also involves visiting two villages in the Senese and Chianti Fiorentino regions. Apart from wine tasting and traditional food tasting, you will also visit the very wine cellars where the wines of Tuscany are left to mature in.
Conclusion
In each of these tours, you will be accompanied by a guide who is not only friendly, but extremely informative about the things that you should know about Tuscany's wines. All in all, Tuscany offers more than just the tours mentioned in this article. It truly is a good place to be if you're a wine lover and even if you're not into wine that much, you will still enjoy what these tours have to offer. It's truly a great tourist experience to be able to join any of these tours.  Not only are the people and places accommodating and lovely, you also get to enjoy wine tasting tours that bring the entire package together.