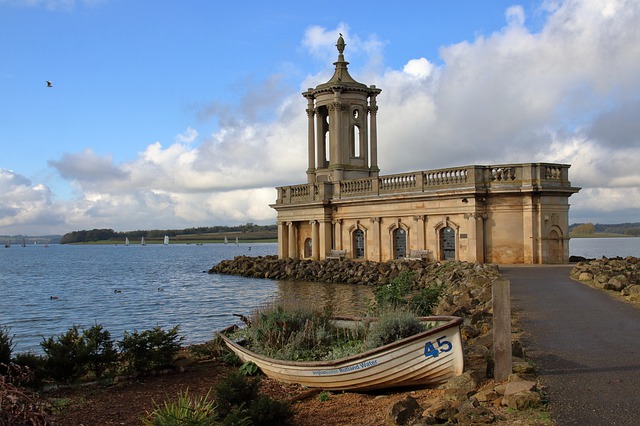 While it's not the warmest of places, the UK is an oft-overlooked spot for weekend getaways, beautiful landscapes and weekends full of meandering. This country is chock full of hidden and unlikely gems that make for cosy getaways with a partner or with the family, but how can you find them?
Expedia comes highly recommended as a search and book service, but to get you started, here are a few locations to consider, just in case you need some UK travel inspiration.
Powys, Wales
If you're not afraid to spend your getaway in a boho setting, Powys is great for camping and exploring on your own terms. If a regular tent won't cut it, why not go all out and hire a yurt? Many also come with private decks, complete with hot tubs too. Complete with a working wood burner, this option provides the ultimate cosy and rural break. This is camping, just not like you remember it!
Rutland, England
Landlocked England might not sound like a festive hotspot, but Rutland has plenty to see including churches, museums, castles and of course, the reservoir. A popular spot for newly converted hikers who enjoy a tranquil walk, Rutland water can be explored by either wandering around its full circumference, or with a boat, for uninterrupted sailing or fishing. There are plenty of country house hotels to choose from in the area, giving the ideal getaway spot for a lazy day indoors.
Norwich, England
It might be a city, but Norwich is small enough to have a village feel that ramps up the cosy factor of any getaway. Full of historical sights to enjoy, Norwich's cathedral is the star of the show with five services a week and their incredible choirs.
There are chain hotels and private accommodation options to choose from and if you fancy leaving the car at home, the central station is easy to get to from just about anywhere in the country. You can hop on a train to the Norfolk coast too, with Sheringham being highly recommended for families thanks to its steam railway!
Kent, England
On the face of it, Kent might not seem like the most adventurous destination, but when you find out that there is an endangered animal reserve, complete with a hotel on the grounds, things start to get a little more interesting!
Lion Lodge offers luxurious accommodation with enormous feature windows that look directly out into the reserve. With a private garden, underfloor heating and the most beautiful of furnishings, visitors can expect big cats and other wildlife to peer in through the large glass windows during their stay. What's more, is there's the added bonus that the money paid for a stay directly contributes to supporting endangered species. It's a win-win, and the ideal getaway spot for nature lovers.
Rural Northern Ireland
There are so many weird and wonderful options to choose from in Northern Ireland that we couldn't narrow it down to just one. For a quirky getaway you can choose from staying on a double-decker bus, lodging in a tower, taking on a castle or getting back to nature in a treehouse. These are just a few of the options available in Northern Ireland, with plenty of the more traditional options to enjoy here, too. Wherever you choose to stay in the area, all spots enjoy a backdrop of the stunning Irish countryside and a sense of tranquillity.
When you dig a little deeper, the UK is a treasure trove of potential for getaways. From eccentric and radical dwellings to traditional hotels with acres of land, you're sure to find something for you.