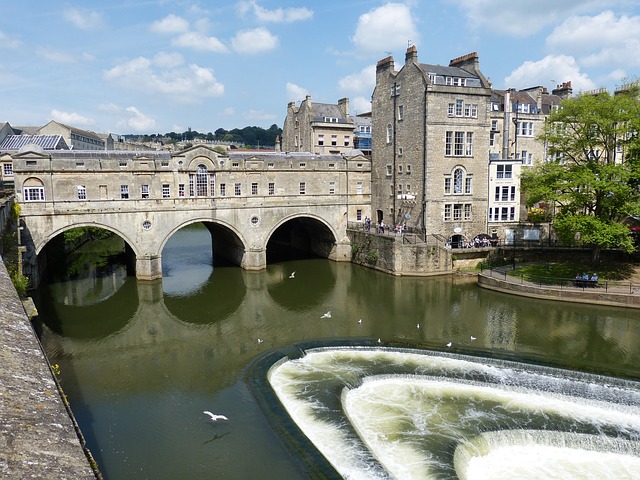 For many people in the UK, they are looking to travel overseas in order to see different cultures and of course that bit of sun. However, there are endless locations on the doorstep that need to be visited and are perfect for that quick getaway. Whether this is booking a hotel or travelling in your White Arches caravan, there are so many different places worth visiting and why you do not have to travel afar to experience some of Europe's top locations. Here we cover two of the leading places for that short trip away.
Bath
A popular location, especially when it comes to a caravan holiday is Somerset. The city of Bath is the largest in the county and a must for a short getaway. One of the key reasons that attracts many people to the city is the Roman Baths, which sit in the heart of the old town. They are one of the UK's major tourist spots and the museum is a must to visit.
Whilst in Bath, many also go to see the prestigious Guildhall. There is a market that takes place there and has now been running for over 800 years. This includes the likes of butchers and bakers, and continues to be as popular as ever.
Bath Balloons also offer a hot air balloon ride, which means you can see a birds eye view of the breath taking city and countryside that surrounds it, if you can handle the heights!
The city also provides the perfect setting around Christmas.
Discover the magic of Bath at Christmas. ✨
Plan your trip at https://t.co/bSsXZmDuyu pic.twitter.com/oeGi6FF4F8

— Visit Bath (@visitbath) December 5, 2019
Devon
Another location that is continuing to prove as popular as ever for UK holidaymakers is Devon. It is the third largest county in England and houses two national parks. There are also five areas of outstanding natural beauty, which are the North Devon AONB, East Devon AONB, Blackdown Hills AONB, South Devon AONB and Tamar Valley AONB.
When in Devon, you must visit the UNESCO Geopark, which is the smallest of just 90 in the world. This covers the fragile geological infrastructure of the coastline between Brixham and Torquay. Another gem is the South Devon coastline, where there are a number of cliff top walks and incredible hidden coves and beaches to explore.
Also in Devon is a number of water sports on offer, which further adds to the active location. This includes rock climbing, kayaking and kite surfing, as well as a group canoe trip along the coastline of the UNESCO English Riviera Geopark.
Over the Christmas period, there are also some fantastic Christmas markets on offer and are certainly worth visiting.
Feeling the festive spirit? Embrace it by visiting one of Devon's fantastic Christmas Markets. Take a look at our top picks here: https://t.co/qs3TGQs4N7#visitdevon #christmas #devon #festive #xmas #christmasmarket #lovedevon pic.twitter.com/m390adY01V

— Visit Devon (@VisitDevon) December 10, 2019