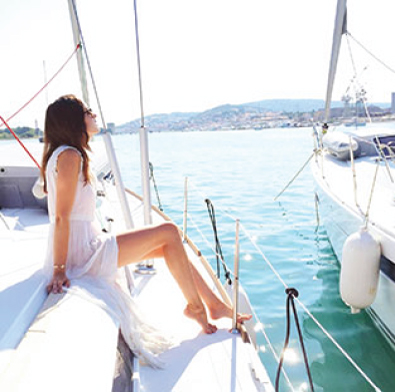 Travel giveaways makes for a fantastic prize that is liked by everyone (who doesn't like to travel?!). if you are offering prizes it soon becomes easy to get caught in a rut of offering the same old things in the same old places.
If you are a business looking to offer incentives that are out of the ordinary, then consider having a look at Cloud Nine. They are are a prize management agency offering prize promotions, holiday incentives and fulfilment.
At Cloud Nine, they have brought together some of the unusual travel activities beyond the usual package deals. They also offer all kinds of unique activities which you may not even considered was a thing to do. They have lots of creative ideas to choose from that can be tailored to your market demographic.
Herein are some examples of travel prizes that are on offer.
1. Marbella`s Champagne Spray party
This pool party is one of a kind. Marbella`s Oceans club holds yearly champagne spray parties with more than 3000 people. Ocean Club is a chic experience in itself, featuring 6000 champagne bottles, topnotch DJs and an incredible pool scene, and you will never forget this vacation.
The day will be characterized by non-stop bubbling champagne, an evening of celebrating magnificence and charm. Your day will not end when you finish the champagne, the party continues all through the night and continues to the popular Tibu nightclub.
2. Private yacht – sail off Croatia`s coast
Off Croatia`s coast is the magnificent caves of Vis island. These caves are breath-taking, like something from a movie – impressively beautiful that will make you sigh. Sail through this region on a lavish private yacht charter for one day at sea before you get to explore these incredible caves. Jump into the calm waters and go snorkeling, and/or relax on the deck sipping on prosecco and relishing canapés.
3. Austria's snow bombing festival
Up in the mountains at one of Europe`s best ski resorts is the Mayrhofen – which is home to the yearly snow bombing festival. This festival is a unique affair, and amid the slopes you will see the igloo raves and best DJ's in underground clubs. And of course their is also the opportunity to go skiing. Topnotch acts come together to perform all through the week of winter fun. VIP accommodation, as well as tickets options are accessible to make the experience extra special.
4. Singapore – Breakfast with the Orangutans
The world famous Singapore zoo holds a daily breakfast which goes beyond your ordinary cafeteria zoo breakfast. This experience is ideal for a family who wants a true trip to remember. Begin your day with an energetic western style breakfast with the local orangutans, pose for a picture, and converse with the keepers during this encounter.
5. Icehotel
This is a fantastic idea which can be enjoyed during the summer time. A lesser version of the earth`s coolest hotel is presently being constructed in the Jukkasjarvi`s Art Centre. It will be open when the midnight sun shines 100 bright days.