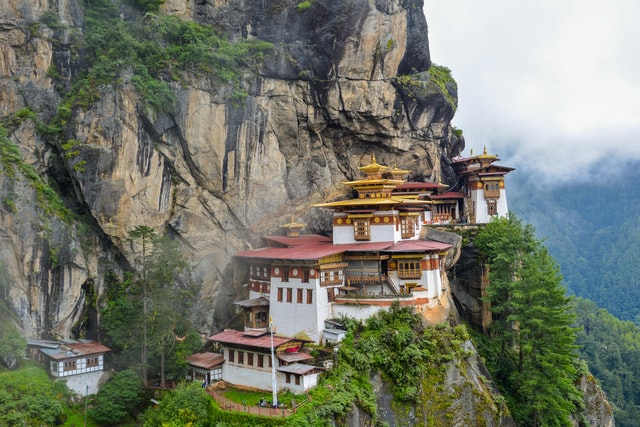 Everywhere in the world, there is a travel restriction due to the covid-19 pandemic. But no one can stop travelers from exploring new destinations. If you are looking for up-and-coming travel destinations in 2021, this article will be very useful for you.
1. Hong kong
Hong Kong is furnished with numerous magnificent attractions. You will surely become happy and refresh yourself by visiting this place. The fantastic beauty of victoria peak will certainly overwhelm you. Besides, the light & sound show of victoria harbor is outstanding. You can enjoy the ride in the star ferry and feel the calm sound of the harbor. Some other places are The Big Buddha, Lan Kwai Fong, Man Mo Temple, Avenue of Stars, Temple Street Night Market, Ocean Park Hong Kong, Hong Kong Disneyland, and so on.
2. Japan
Japan is a great travel destination all through the year. It is one of the world's most developed industrialized countries. This Asian country has a rich history that attracts foreign visitors. Japan's Shinto and Buddhist temples are excellent places to visit. You can also visit Mount Fuji, Hiroshima Peace Memorial Park, The Island Shrine of Itsukushima, Temple City: Historic Nara, The Atsuta Shrine, Fukuoka Castle, and the City's Ancient Festivals, Imperial Tokyo, and many more. A visit to Japan is undoubtedly an incredible investment of money.
3. Malaysia
Another lovely place is Malaysia that you can select as your travel destination. Every year lots of tourists from different countries visit this country due to its modern infrastructure and amazing beauty. Though it is an Asian country, it has all kinds of modern facilities that will satisfy any tourist's needs. The most beautiful thing is The Petronas Twin Tower, which is located in the heart of Kuala Lumpur City. Also, you can visit Batu Caves that attracts a massive amount of visitors.
4. Thailand
Thailand is a country of animated scenes furnished with hill tribes, Buddhist temples, traditional farming villages, lovely seashores, and so on. Spend a few weeks in the Thai Islands, and you can get an unforgettable experience. Bangkok city is mesmerizing and always remains busy. It will help you to forget your sorrows and give you the ultimate happiness. The Khao Yai National Park, Ko Samui, Chiang Mai, Koh Tao, Phuket, Ayuthaya, Kanchanaburi, Railay, Ko Phi Phi, Ko Chang are more places that you can visit in Thailand.
5. Bhutan
Bhutan is a little country situated in the southern lower regions of the Himalaya mountains. It is considered the Switzerland of Asia due to its captivating natural beauty. The monasteries, Buddhist relics, high-hills, panoramic valleys, rare fauna and flora, waterways, and amazing shopping areas catch the visitor's eye. Bhutan is rich with valuable culture and variety. The famous tourist destinations are Rinpung Dzong, Punakha Dzong, Phobjikha Valley, Tiger's Nest, Buddha Dordenma Statue, Norzin Lam Street, National Museum of Bhutan, etc.
6. India
India is a huge country with an amazing and diverse travel destination. The country has a border with China, Pakistan, Nepal, Bangladesh, Srilanka, Bhutan, and Myanmar. One can explore stunning places and gather high-quality knowledge of history by traveling to India. Also, you can have a taste of different cultures during this visit. The best places are the Taj Mahal, Red Fort, Mumbai City, Kashmir, Goa Beaches, Howrah Bridge, Manali, Jodhpur, Shimla, Ranthambore National Park, Kerala, Ladakh, Amritsar, and more.
Conclusion
I hope this guide has provided you with tons of information about up-and-coming travel destinations. Visiting these places will not only entertain you but also help you learn lots of things about history. During travel, many people love to do vaping. If you're like them, you can get some from the local shop or https://www.vaporsolo.com/e-liquids/. But remember, there are many places where you aren't allowed to take a vape.