Europe is home to some of the most beautiful cities in the world, and they are all accessible by rail. Embarking on a rail tour will allow you to visit these fantastic destinations while enjoying the journey on the way. If you want to travel in style, then the Venice Simplon-Orient-Express offers the most luxurious rail travel experience in Europe.
What You Need to Know About the Orient Express
Established in 1883, this train was just an ordinary international one, offering travel services from Paris to Istanbul. As the years went by, the routes changed and it was eventually associated with intrigue, comfort, and mystery. Since it was the fastest route across Europe, business leaders, important heads of state and other notable people used this train on the travel across the various countries. Over time, the parent company installed restaurants and classic sleeping cars to suit its wealthy and prominent clients. The train thus became associated with luxury travel.
What Can You Expect on the Orient Express?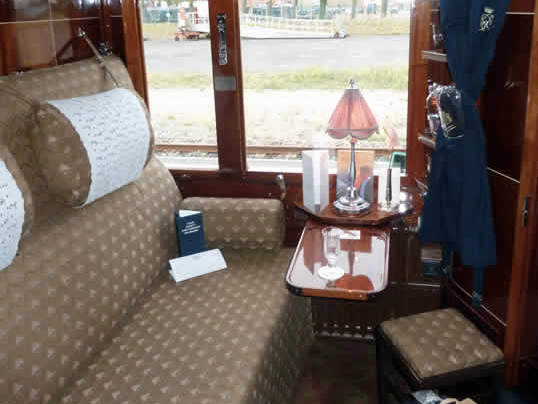 As you step aboard The VSOE today, you're stepping into elegance and refined services that you seldom experience these days. The compartments feature gleaming wood, polished brass, fresh linen and soft towels. While traveling, you are looked after by the Personal Stewards who offer high-quality services. You can choose either a single compartment or the twin cabin which consists of a footstool, a table and a wash basin with both cold and hot water. Also, you can choose a Grand Suite that consists of a bedroom, living area, private dining and a private bathroom. While in your cabin, you will be able to enjoy the views of the ever-changing landscape.
One of the highlights of this train is the dining experience. You will get to enjoy meals prepared by skilled chefs using ingredients that have been sourced fresh at each stop. Personal stewards serve breakfast in the cabins while lunch and dinner are served in the dining cars that offer you an impressive and unrivaled experience. What makes this travel stand out from the rest is that all the travellers are greeted with generosity and warmth, to make them feel at home.
Destinations
You can start the journey in London, so if you're in the UK there is no need to fly to the continent first. This will take you to Paris, which is a must-stop for any grand tour of Europe. From here, you can travel to either Verona or Venice. Throughout the journey, you will get to see stunning sceneries such as the Alps. You'll get to admire the changing views while unwinding in comfort. From Venice, you can also board the train to either Prague, Vienna or Budapest. The train also journeys from London to Berlin once a year. Also, you can book for the original journey from Paris to Istanbul to get the true Orient Express experience.
Are you looking for a way to treat yourself or that special someone with an unforgettable travel experience? Book the Venice Simplon-Orient-Express and have an experience that will live in your memories for many years to come.