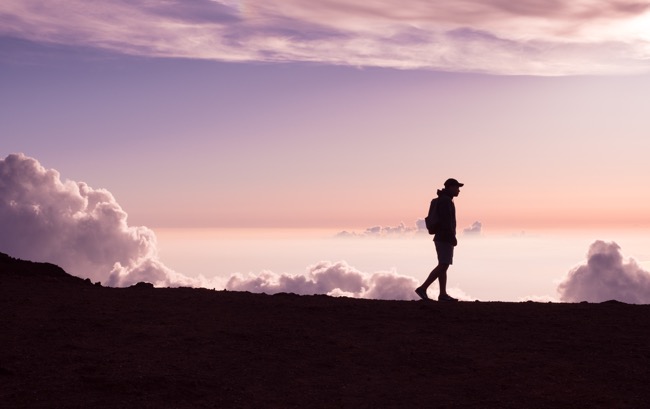 Do you live in Northern England and are interested in exploring your own territory? Or are you there on holiday? Either way, discovering a local walking route is one of the best ways to get to know the area better. There are many walking routes in Northern England ranging from jaw-droppingly stunning to peaceful and meditative.
One of the humblest, yet rewarding walking routes in Northern England is a precious and short path that takes you from the impressive Humber Bridge near Kingston upon Hull to the charming village of North Ferriby. This route is relatively off the beaten bath, so not overcrowded with tourists. It's a great place to go if you want tranquility and low-key tourism.
If you're interested in checking out this route, then you're in the right place. In this article, you'll learn a bit about the following
– What is the Humber Bridge?
– What is there to to in North Ferriby
– Length of the walk
– Who the walk is suitable for
– Other points of interest
What is the Humber Bridge?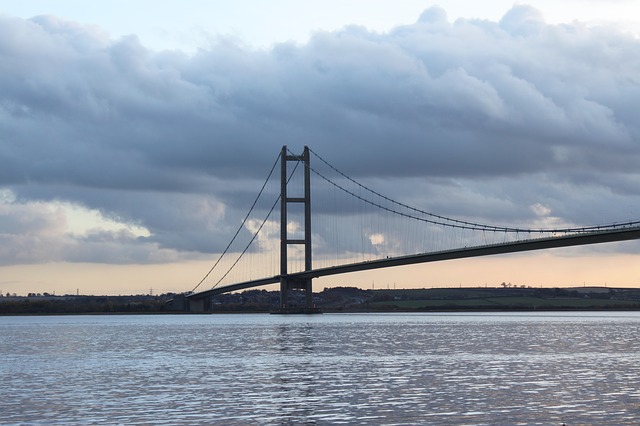 The Humber Bridge is a massive expanse of concrete and steel that lies west of Hull and connects the towns of Hessle with Barton upon Humber. During the first 17 years of its existence, it was the largest suspension bridge in the world. It is now host to various charity walks year round and a great place for all ages to get some exercise.
It is a single-span bridge, a bridge whose length is anchored between two supports, one at each end, and no support in the middle.
It connects Hessle with Barton upon Humber by crossing over the Humber estuary. An estuary is not a river, it is actually a partially enclosed body of water on the coast that is brackish (partly saline) and has one or more rivers that flow into it. It also has a free connection to the open sea.
Construction for the Humber Bridge began in 1972 and took nine years to complete, eventually opening in 1981. It is 1.4 miles long and has two towers which reach 155.5 metres high.
When the Humber bridge was first built, some claimed it to be the eighth wonder of the world.
What to do in North Ferriby
Upon first glance, North Ferriby may seem like nothing special, but it is a gem just waiting to be explored, and as of yet, not too crowded with tourists.
It used to be a priory of the order of the Knights Templars, which was founded by Lord Eustace Broomleef to Vescki, during the reign of King John, in the year of 1200. Since then, the village has passed through the hands of the Mortimers, the Poles and the Bacons. North Ferriby is on the north bank of the Humber Estuary. It has a population of just under 4000. It is a stop on the Yorkshire Wolds Way National Trail and the Trans Pennine Trail.
Path from Humber Bridge to North Ferriby
How long is the walk from Humber Bridge to North Ferriby?
The walk from Humber Bridge to North Ferriby is about two miles in one direction, so that's about four miles for a round trip. The round trip should take around an hour and a half.
Who can walk from Humber Bridge to North Ferriby?
This route is almost completely level from start to finish. All surfaces are finished with compacted limestone, short grass and tarmac. If you think you might want or need help planning your walk, there are plenty of walking tour groups that you can check out, like mickledore.co.uk, which specializes in self-guided tours for independent travelers who want just the right amount of guidance and information.
Alternative routes from the Humber Bridge to North Ferriby
There is a low tide route that you can take along the Humber estuary, but it can only be taken, as the name suggests, when the tide is indeed low. When the tide is not at its lowest, it can be quite muddy, or completely covered with water, at which point you will have to head inland. There are plenty of signs to redirect you if needed.
Yorkshire Wolds Way
This short route from the Humber Bridge to North Ferriby is sometimes part of a longer walk called Yorkshire Wolds Way. Yorkshire Wolds Way begins at Humber Estuary and ends at Filey, a seaside resort. This walk is ideal for those looking for the tranquility of pastoral countryside. You will see plenty of woods, tree-lined valley, charming villages, dales and vast stretches of farmland.
This walk, just like the stretch between the Humber Bridge and North Ferriby, is relatively flat. You won't find any steep climbs, only gentle hills with great views at the top. The paths are well-kept and there are frequent signs so you won't get lost. This is also a path than can be walked year-round, although it's best during the spring and summer.
Trans Pennine Trail
The route for the Humber Bridge to North Ferriby is also part of the Trans Pennine Trail. The Trans Pennine Trail is a coast-to-coast route that links the North and Irish seas. It passes through the Pennines, alongside rivers and through historic villages in North England.
This trail is fully mapped and has plenty of signs along the way. It is also quite level with finished paths, so there are plenty of sections suitable for families, just like the path between the Humber Bridge and North Ferriby.
Other point of interest
Country Park
The Humber Bridge Country Park is 48 acres of woods, open meadows and ponds. It is surrounded by breathtaking chalk cliffs on three sides, giving the park the nickname of Little Switzerland.
Some of the grass is mowed making it an ideal place for family picnics, but in many areas it is kept long, so that the 22 species of butterflies have a place to thrive.
This park is accessible to people with disabilities, including those who use wheelchairs.
Country Park Inn
The Country Park Inn sits in the shadow of the Humber Bridge and will welcome you warmly after your walk from the Humber Bridge to North Ferriby and back. It includes a hotel, so you can stay there too if you are on holiday. Both the hotel and the restaurant feature gorgeous views of the estuary. The restaurant serves food and every meal including cocktails and tea.
Barton Upon Humber
Barton upon Humber is an overlooked town that is rich in history and beauty. It is of course, home to the Humber Bridge and 18thcentury merchants' houses built during the town's golden age.
Waters' Edge Visitor Centre
This Visitor Centre is open every day of the week and has free admission. It is one of the greenest buildings in England, with interactive displays and educational games. A great way to get your kid interested in the environment and conservation.
If you are looking for a holiday that combines light exercise with tranquil and pastoral scenery, then the walk from the Humber Bridge to North Ferriby may be perfect for you. You should especially consider it if you like charming villages that are off the beaten path, and not overrun with tourists.
Since the path is relatively flat, it's a great experience for families, and afterwards you can check out the park around the Humber Bridge and the Country Park Inn for some delicious cuisine and some much deserved relaxation time.