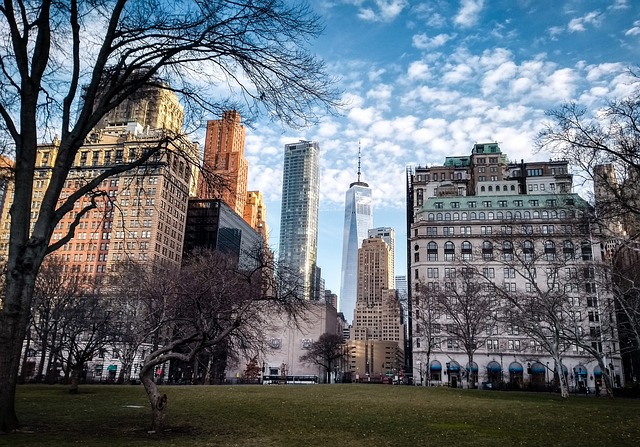 New York is a wonderful city to visit. The biggest city in the US, it's welcomed immigrants, visitors, and tourists from overseas for over a dozen decades. The Statue of Liberty welcomes ships in, and while you probably won't get this first look at The Big Apple, you can see Lady Liberty herself, and so much more, if you visit NYC. Unless you live close enough to drive in, then you'll need to reach New York by air, and airfare, overnight accommodations, and attractions in New York can all be costly. Rather than spending an exorbitant amount on your trip, try these simple tips instead. Each one will help you have the time of your life, for less money, in NYC.
Save on Airfare
If you're already located in the US, you'll spend less to travel to New York than an international traveler might. If you are traveling internationally, and you're located in an affluent country, try switching your online location. You may be able to find cheaper airfare prices if you claim to come from a less prosperous location. International or not, you can also save on airfare by staying incognito when you search, so your browser doesn't increase the prices you see. (Once they know you're looking, they try to charge you more.) Last but not least, airfare tends to be cheapest on Sunday, so it's always a good idea to look then.
Save on Transportation
It always saves money if you can walk instead of drive. In fact, in New York, driving can be a nightmare–so it's not recommended! Instead of renting a car, get dropped off at your accommodations by a car service. Car service to JFK can take you straight from the airport to where you want to go, so you can skip the rental car and walk from your room to the rest of the city.
Save on Accommodations
Hotels are anything but cheap, especially in New York. To save on accommodations, book a hostel, VRBO, or AirBnB. Each one should be cheaper than a standard hotel, and VRBOs often come with a kitchen–saving you money if you don't always eat out. Plus, if you're going with a group of friends, it's easier for everyone to find their own space and get comfortable in a two bedroom apartment than it is in a hotel room.
Save on Attractions
New York supplies a near-endless supply of entertainment, from its shopping, to its live shows, to its museums. While Broadway shows can cost an arm and a leg, and many major attractions (like the Statue of Liberty) require a ticket, there's plenty to do and see in New York that won't break your bank. Check out Grand Central Terminal and Central Park for free, and stroll through Times Square for zero dollars as well. Plus, some museums have free days, so if you want, you can plan your visit around those.
Get Out of the City
New York is a legendary place, but it's not for everyone. For some people, two days in the city is enough for sensory overload. If you and your family are wired this way, you might consider splitting your time between NYC and Upstate New York. Upstate can be very rural and has a rich agricultural history. In Upstate, you can visit Finger Lakes, the Catskills, and even Niagara Falls. If you wanted to make a "combo" trip, you could fly into New York City, see it for a couple days, rent a car and drive to Cooperstown, where you can see the Baseball Hall of Fame. When it's time to go home, you can easily book transportation from Cooperstown to Albany International Airport. This way, you can experience in one trip both high-paced urban life and beautiful natural peace.
If you want to travel to New York and enjoy the trip of a lifetime, it doesn't have to cost a fortune. Consider employing a few of these tricks for saving money, and enjoy New York in the budget-friendliest of ways.