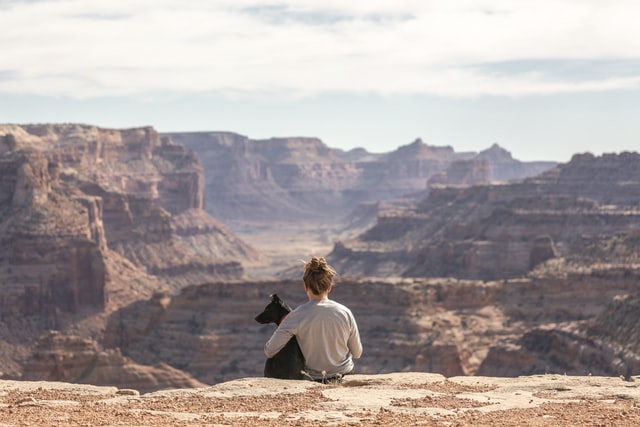 53% of dog owners say that they enjoy their pooch's company more than that of their human companions. It's no surprise that the latest American Pet Products Association survey found that 45% of pet owners take their pets with them when they go away for two days or more. But there's no denying that traveling with a pet can be both enjoyable and stressful, so what should you consider before you go?
The cost
On average, airlines charge $125 per pet each way for a domestic flight where the pet travels in the cabin. If they go in the hold, this can cost as much as $500 each way. You'll also need to consider the cost of a pet-friendly hotel, which will usually cost at least $25 extra per night but will vary depending on where in the world you visit. All pets traveling internationally must be fit to fly, so a visit to your veterinarian is essential. They'll typically need blood work, vaccinations, and a microchip, all of which can add up to a substantial amount, so you'll need to ensure you've got the funds to cover the cost.
Opting to leave your pet at home
If the high cost of all of the above is enough to make you rethink your decision to fly with your pet but you can't bear the thought of skipping your trip altogether, you'll need to consider pet boarding options. Pet boarding comes in many different forms and price ranges, depending on if you choose a standard kennel or luxury pet resort. To ensure that your pet gets the best care possible while you're away, thoroughly research the facility and find out things such as how often your pet will interact with other animals and humans, how frequently they'll be walked, and their emergency procedures. You should also check that safeguarding practices are in place, including pet sitting insurance. This type of insurance protects any worker looking after your beloved pet, so if they get injured on their job, they'll be just as looked after as your pet.
It can be a great decision
On the other hand, if you can afford to take your pet on your travels with you, there are plenty of reasons to do so. The first is that pets encourage you to get outdoors as much as possible, so you'll experience and see so much more of your destination than those who leave their pet at home. Pets are also a great talking-point, and you're sure to make friends with a variety of people on your travels when your companion is by your side. Being in a new country can be unsettling for many travelers, but when your pet is with you, you'll instantly feel secure and safe, meaning you'll enjoy your trip more.
There's so much to think about when choosing whether or not to travel with your pet. It's therefore crucial that you carry out as much research as possible to determine whether it's the best thing for you, your pet, and your bank balance.