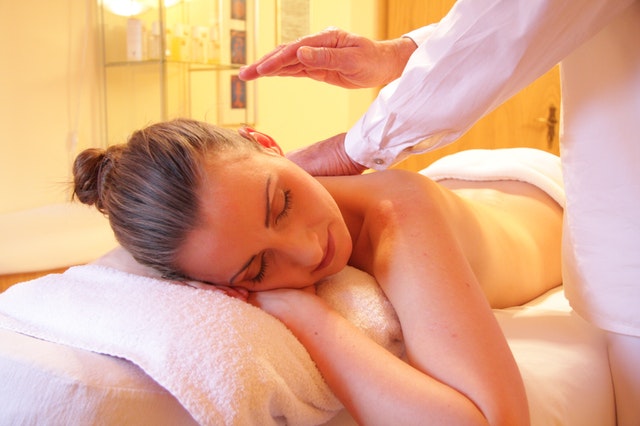 We all like lounging by the pool, drinking all day long and having extravagant four course meals, and it does make for a fun holiday. But what if you want all the travelling elements of a holiday; the sightseeing, the exploration and getting away from it all, but you don't want the post-holiday fitness push and the return home feeling less than primed and healthy? Enter the wellbeing escape.
Wellbeing escapes centre on health, mental and physical, and fitness. It's all about relaxation, restoration, detoxing, getting fitter and losing weight. As you can imagine, stopping by a great spa can be the perfect addition to this kind of getaway.
Why Go on a Wellbeing Escape
There are loads of reasons to go on holidays catered specifically towards fitness and health, and as such there are loads of different types of wellbeing escape. For example, you've got the more fitness-centric escape, perfect for those looking to get in shape, be that shedding some fat, toning some muscle, or simply getting fitter and stronger. Then there's detoxification and destressing options, like yoga and meditation holidays, ideal for those who lead stressful lives, and need a little time to themselves.
Whatever wellbeing escape you're planning, the perfect accompaniment is always going to be a quick visit to a local quality spa. With their combination of beautifying, restoring and healing facilities and treatments, it could prove the best part of your escape! There are tons of wellbeing holiday ideas to be found online too!
There are Loads of Great UK Locations
The best thing about wellbeing escapes is that you don't have to go too far afield. Here in the UK we've got a stunning variety of naturally beautiful areas to hike around and discover, as well as tons of great spa hotel options.
You've got the peaks and mountains of Scotland, perfect for those looking to lose a little weight or build fitness through hiking or mountain climbing, as well as for the more adventurous looking to do some rock climbing, long distance hiking, and even skiing in the winter. Then you've got the miles and miles of stunning coastline abundant to the UK, ideal for swimming, surfing and tons of other water sports, as well as jogs and long walks on the beach. Basically, the UK is a veritable oasis of stunning natural areas to get fit, healthy and centred.
Choosing the Right Spa and Location
Choosing the right location is actually pretty easy. Want to go climbing? Head to the mountains. More into swimming? Maybe check out the lakes or the coast. Choosing the right spa centre on the other hand, not quite so straightforward.
You need to evaluate the different options on how well they match up to you. For instance, if you're on a more macho, lad's fitness tour type getaway, maybe go for a spa more aimed at gentlemen. Choosing the spa that fits within your budget is important too, but not to worry on that front, with tons of deals and vouchers online, you're sure to find the right option.