Traveling to one of the most famous vacation spot, Cayman Islands, is going to be an exciting ride. However, you may be worried about the potential risks or travel mishaps along the way. Don't worry, we give you some travel tips to observe once you are in Cayman Islands. Keeping these 4 tips in mind will help make your travel to Cayman Islands fun, smooth and memorable.
1. Things to pack
The Cayman Islands are a casual, outdoor environment. You do not need to bring a lot of clothes and other items when going to Cayman Islands. Just pack everything that corresponds as casual.
Casual Clothes: Polos, tees, shorts, sundresses and sandals are all acceptable items to wear. The key here is comfort so wearing light loose fabric would be great. You may wear a light sweater at night as evenings are cool enough, especially if you are visiting during the cool, dry winter days.
Beach gear: Also, bring essential accessories or gear for your vacation in Cayman Islands. This includes beach gear, swimwear, hat, sunglasses, and sunscreen.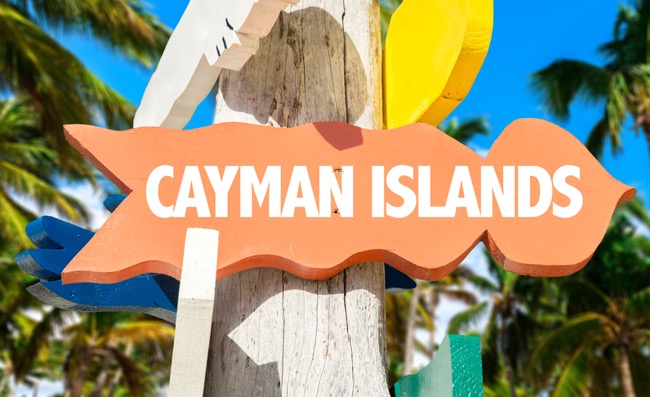 If you do not own any water sports gear, you can easily rent them from the widely available stores in the island. Do not worry if you happen to forget something. Anything you need can be found on the island from their well-stocked clothing stores, grocery and sports supply.
2. Where to Stay
The Cayman Islands, from the name itself, is a significant tourism industry and has a reputation for their water sports. It would be worth it to allocate a budget for waterfront lodging or accommodation.
Places to stay: There are plenty of possible quarters available that are located on Cayman's shores and beaches. These include hotels, condos, resorts, villas, apartments, houses, cottages, and guesthouses. They also come in different sizes, styles and prices.
In-land setting: You can also find cheaper accommodation on an inland setting. Even though you won't be directly near the beach, it is still possible to go there since the beaches are not further than 2 miles on any of the Cayman Islands. No matter where you stay, the marine environment will always be near you.
Seven Mile Beach: There are plenty of accommodations you can find in Seven Mile Beach. You pay for the easiest access to everything you need: beach, dining, and shopping. The majority of the Seven Mile Beach's properties are within walking distance nestled in a myriad of the best restaurants and duty free stores.
East End and Rum Point: If you are looking for a quiet, remote, and relaxed accommodation, you can check at East End or Rum Point. Visitors have been attracted there for many years.
3. Health and Safety
Cayman Islands is really safe. You don't have to worry about crime, or acquiring diseases from the island.
Bring sunscreen: The only thing you will worry in Cayman Islands is sunburn. It may not feel hotter compared to your home, the rays of the sun is stronger in Cayman because the island is much closer to the equator.
Safe resources: The food and water in the island meet international standards. Thus, there are no widespread illness or diseases in this territory.
Low crime rate: Violent crimes in Cayman low and very rare. Policies keep vendors away from the beach and tourist hangouts. Thus, you will not have to worry about any personal danger. However, do keep an eye on your personal belongings as crimes of opportunity also occur.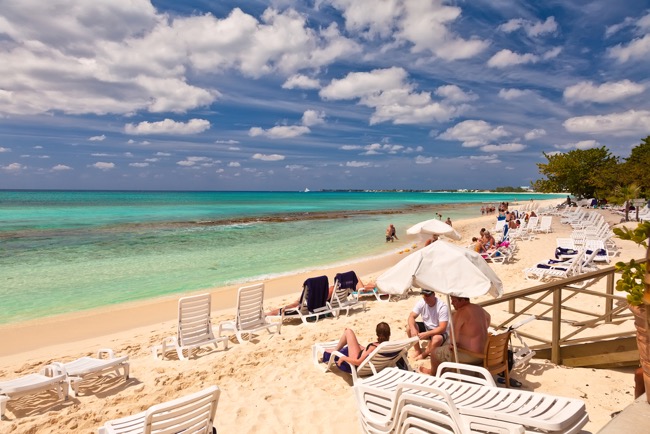 4. Tipping and/or Service Charges
Cayman Islands follows the American custom of giving tips and service charges. It is customarily 15%.
Service charge: There are restaurants that implement service charges to your bill. So, check the bill before you leave the restaurant to avoid excess tipping. The service charge is shared among the restaurant staff.
Tips: Giving tips is also a custom at watersports and dive operations, salons, and for young children who are bagging groceries in the supermarket.
Hotel charge: Likewise, hotels may add resort and service charge for housekeeping to your room rates.
5. Safe for female visitors
Unlike other Caribbean islands, female tourists are safe in Cayman Islands.
Tell them if it bothers you: You may attract some unwanted male comments and attention when you dress skimpily for the beach. However, if you tell them to stop and go away, they will.
Bump and grind: Dancing in clubs tend to become explicit, so some men may attempt on bumping and grinding on you. Again, if it bothers you so much and or feel offended, tell them to back off.
Tell the staff: In the unlikely event that they continue to do it and disrespect you, tell the people nearby or the bar management for assistance.
Generally, men in the Cayman Islands are courteous regardless of where they came from. However, in these modern times, you still need to take simple precautions and avoid putting yourself in a potentially threatening situation. Also, tell people where you are going.
Conclusion
Traveling to Cayman Islands is exciting and you will really enjoy all the water adventures especially in Grand Cayman. Remember the tips we have provided to ensure the safety of your travel. Nevertheless, Cayman Islands are a safe territory, but just remember to take precautions to avoid untoward incidents. Furthermore, what to do in Cayman Islands will surely make your trip amusing and memorable.

George was born in the Cayman Islands, and has a passion for writing about the best things to do in Cayman Islands and elsewhere. He travels a lot, and blogs to his audience about his journeys.