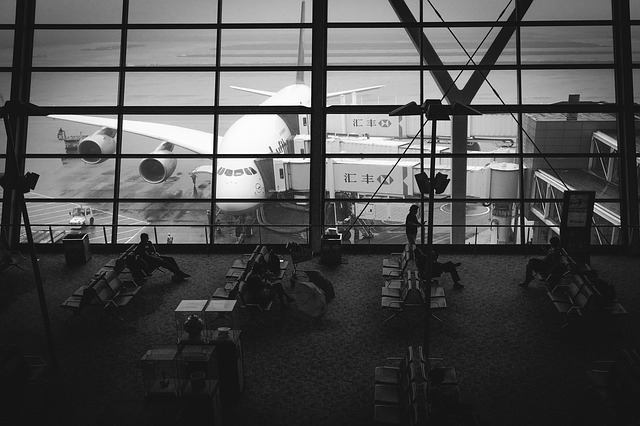 Over 82,000 flights were delayed across Europe in the last month alone, according to FlightStats. But why? There are many reasons why passengers are left frustrated and stranded when flights are cancelled or delayed. Read on to discover some of the most common reasons for delays and whether you can claim flight delay compensation from flightdelays.co.uk.
A technical problem
One very common reason for flight delays is mechanical problems with the aircraft. Before any flight departs, airline staff must perform a number of checks before the aircraft can take off. Any repairs need to take place immediately. This often results in passengers being forced to wait while repairs happen – or at worst, check in to a hotel.
If a flight experiences a mechanical fault in the air, the flight may be re-routed to the closest airport. One flight from Liverpool to Malaga was grounded last year when a plane was delayed due to orange juice being spilled, which caused an electrical fault.
An increase in air traffic
Around three billion passengers take to the skies every year. That's a lot of planes in the air each day so air traffic controllers have a lot of work on their hands when weather or technical problems arise.
Many factors can cause air traffic, and all impact both flight arrival and departure times. Congestion isn't just a problem for motorists trying to drive to the airport. It also affects flight schedules. Bad weather can cause mayhem for pilots as normal air traffic patterns are affected.
Sometimes, if there is too much congestion and planes have been re-routed or delayed, air traffic controllers will inform pilots to circle around in a specific pattern, before they can land safely. This in turn, creates havoc for other flights waiting to take-off or land, so delays are inevitable.
A problem with the flight crew
Without a full crew on board, planes cannot take-off. Airlines are responsible for finding cover for sick members of staff straight away. If a crew member is late due to their last flight being delayed, this can also cause a domino effect on their following flights.
Pilots can only legally work for eight hours at a time, before they have to take a break. If your pilot's prior flight was delayed for over eight hours, they'll be unable to fly straight away and so a replacement pilot must be found.
Passengers not boarding
It's not just the flight crew that can cause plane delays – passengers can also be held responsible. Some don't make the plane on time as they simply don't hear the boarding call announcements. If a passenger checks in, but doesn't board, this can cause a flight delay as the airport staff then need to remove that person's baggage from the plane.
One couple travelling first class with Qantas from Los Angeles to Melbourne caused a half hour delay when they demanded the airline provide them with complementary extra-large pyjamas, according to the Daily Mail. When their request was declined, the Aussies demanded to leave the plane and were escorted back to the terminal for another flight.
Airlines have rights to refuse to board passengers who can't provide positive identification or have the proper documents to travel; if they are abusive or under the influence of drugs or if they attempt to interfere with any member of the flight. Incidents like these can also cause delays at check-in and in security.
A bit of bad weather
Ice, snow, thunder and fog are all hazardous conditions for flights. While airlines and airports have technology to combat weather, for example de-icing equipment, it can still take time for an aircraft to de-ice, which creates numerous delays.
Weather affects flight schedules at the departure airport, in-flight and at the arrival airport. Even a temporary measure, such as de-icing a plane, has a lingering effect on departure times. Planes may not be able to take-off on time if there is a backlog of delayed flights.
Airlines are not obliged to compensate passengers for delays or cancellations when a flight has been cancelled due to reasons beyond the airport's control. For example, a volcanic eruption or extreme weather.
And for something a little bit different…
One plane was delayed a staggering 29 hours when it got hit by a double whammy of running out of fuel and then being struck by lightning. To top it all off, when it was finally ready to take off again, cabin crew staff had clocked off claiming they'd finished their shift.
As you can see, there are many common reasons why flights can be cancelled or delayed. To be eligible for compensation, you should make sure that your flight arrived or departed from an EU-based airport, took place in the last six years, and your delay needs to have lasted for more than three hours.
Flightdelays.co.uk instruct panel solicitors to help you gain compensation for your delayed flight and can check the viability of your claim. You can take a look at their flight delay facts page to find out more information on how to claim.