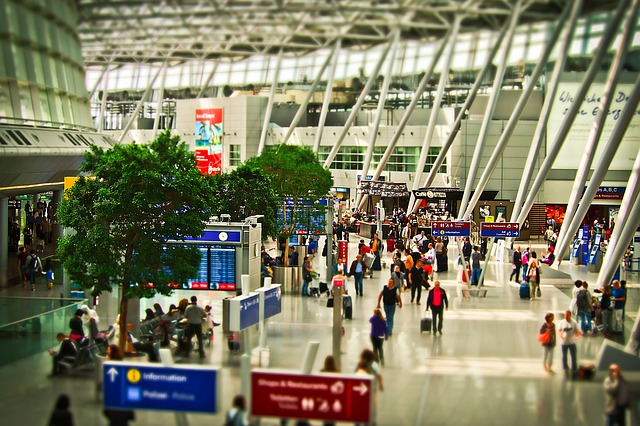 Every year, thousands of passengers find themselves stuck in airports for hours due to delays, overbooking, and cancellation. This, in turn, equals to costly work or holiday time. Unfortunately, flight delays and cancellations are an everyday part of the air travel experience. As much as airlines avoid these disruptions, sometimes problems just occur. During such times, knowing your options can help you get your travel plans back on track.
Use technology
There are some great apps that can help you track your flight and get a head's up about the delay. For instance, the FlightAware app is an excellent app for tracking your flight. You can also use your phone to book another flight either by calling the airline or using their mobile app.
Know your rights
Most carriers have a contract of carriage which outlines the passenger's rights in case of a delay, overbooking or cancellation. Take the time to find out more about the airline's policy about rebooking delayed or canceled flights. Some carriers allow you to rebook yourself after your initial flight has a delay or has been canceled at no extra cost to you.
Get creative with the free time on your hands
If you have an outlet nearby, use this time to catch up on Netflix latest movies and series on your electronic devices. You can also enter one of the bookstores at the airport and look for that book you have been looking to read for a while and give it a test run for a few minutes before you decide to buy. This is a great way to steer your mind of boredom and frustrations of getting stuck at an airport bay area.
Get a room
In case you are suffering a major delay and are required to stay overnight on short notice, your airline may have a program for handling overnight delays. This program may include vouchers, meals, and accommodation. Keep in mind that a carrier is not entitled to offer coupons if the reason for stalling is due to reason's that are outside the airline's control like poor weather conditions. However, in case of mechanical delay, the airline should cover your meal, lodging costs, and transportation. Your travel insurance provider may also provide compensation depending on your cover.
Keep as much evidence as you can
This evidence may come in handy when claiming compensation for delays. This included full receipts for the expenses you had to incur due to the delay. If an airline member asks you to make your arrangements, note who said this, when, and where.
When are you entitled to compensation?
Under the EU law, you are eligible for compensation if your flight is delayed more than three hours after its original schedule. The amount of compensation varies depending on the distance of the flight. Also, if you think you are entitled to compensation; do not accept any offers including future travel offers, discounts or freebies until you have vetted all of your options. Doing so waives your right to further compensation down the line.
If you are worried about how long and arduous the process of filing a claim could be, you can employ the services of a specialist solicitor such as Flight Delay Claims 4 U to help claiming flight compensation. This company can help with a host compensation types like delayed flight claims, diverted flight compensation, overbooked flight compensation, and canceled flight compensation.