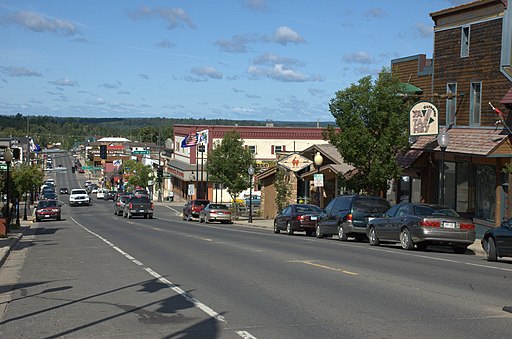 Known as the Coolest Town in America, Ely, Minnesota is home to less than 3500 people but is visited by tens of thousands from around the world every year. In short, it's got all the trappings of a resort town combined with the rugged mystique of an outpost pressed against the wilderness. In an age when everyone is a text message or tweet away from everyone else, a place like Ely is a welcome break from civilization, at least some of it.
Just like any trip, planning ahead is the best way to ensure you have a fantastic time while staying in Ely. With that said, we felt like it would be appropriate to provide a list of things to know before visiting the Coolest Town in America.
No smoking
This might be a good time to consider quitting. At the very least, give a vape juice sample pack a try. In any case, smoking is not permitted in most bars, restaurants, and hotels in Ely. Furthermore, the locals don't really like to see cigarette butts scattered on the snowy trails through the evergreen forests outside of town. If you or someone else coming to Ely is a smoker, be prepared to take several trips to the car. Hopefully it's not a rental!
Mobile service
As mentioned earlier, Ely is a place to get away from the hustle and bustle of city life. With that said, the town is not stuck in the 20th century. Mobile service is available in most areas in and around town, provided you've got roaming capability. That way, if your sister has a question about what to feed the baby or your assistant at work emails you a reminder about a presentation you forgot to put on your work schedule, you can react accordingly even if you're headed to Shagawa Lake.
Average highs
Let's face it, you aren't exactly headed to the land of palm trees and oranges. The average high in July is 79 degrees Fahrenheit, which is pretty warm but that's as warm as it's going to get in Ely for the entire year. The average in January is closer to five degrees Fahrenheit. Just make sure you pack accordingly.
Watercraft licensing
Those planning on bring boats, canoes, or other watercraft from out of state don't have to worry about obtaining in-state licensing. However, if your own state also has licensing requirements for watercraft, it's important to make sure these are up to date before hitting the lake.
Ice out
If you're showing up in wintertime or early spring, there won't be much flowing water to move watercraft through anyhow. The lakes surrounding Ely will likely have ice until April, at which point most ice will be gone by the end of the month.
Wildlife
Beautiful and exotic creatures abound in the forests and lakes surrounding Ely. Visitors need only canoe, hike, or drive scenic Highway 1 to catch a glimpse of these magnificent animals in their natural habitat.
Ely is the kind of place everybody ought to visit at least once. Part resort, part frontier town, it provides visitors with a great place to spend a weekend, week, or longer. Just make sure to do your research and plan ahead before booking your trip!