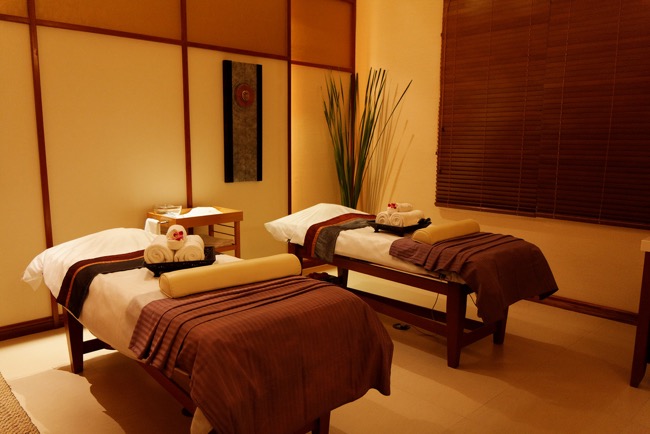 People visit Ayurveda clinics for many reasons. Some suffer from a disease and go there in order to find cure, others just go there to escape from the stress of everyday life, restore their energy and calm down. Keep in mind that choosing an Ayurveda clinic to have a therapy is an important investment in your health and beauty, so be careful with your choice and do a proper research in advance. At the end of your therapy, you should leave the center feeling better than when you arrived there.
Here are a few things to consider when making a final choice of an Ayurveda center:
Are the doctors and therapists qualified?
This is crucial when choosing the right place to get an original Ayurveda therapy. An Ayurveda practitioner should have earned a degree in Ayurvedic medicine. As Ayurveda originated in India, the best prestigious Ayurveda universities and colleges are located there. One clinic where you can find certified and experienced Ayurveda doctors is Ayurveda Sofia. The doctors and therapists working there graduated from the most prestigious Ayurveda universities and schools and have rich experience in Ayurvedic procedures. This Ayurveda clinic offers you amazing atmosphere with comfortable facilities with original décor, which will help you feel as if you are in Indian Ayurveda resort.
What kind of products are used?
Be informed about the ingredients of the beauty products that will be used in your therapy. Inform yourself whether your chosen center applies same therapy products to everyone, or offers unique treatment methods? This is especially important, if your are on a medication or certain food additives. Ask your doctor beforehand if the procedures you are planning to have can bring any health risks for your condition. Remember that the Ayurvedic centers perform medical examinations and diagnostics to determine accurately the condition of the patient. They also ask the patients about their medical history in order to apply the right therapy and medical products according to their specific disease and constitution. Don't forget to ask how to prepare for the medical examination by the Ayurveda doctor and what will look like?
Ayurvedic doctors usually prescribe medicinal products individually to every patient after the examination and also give them recommendations for healthy change of lifestyle during the consultation. They will give you also valuable tips to follow when you return home. You should not change the dosage of the products or take it in a different time without the doctor's knowledge. If some problems appear during your stay there, you should always be sincere and speak about them. Tell your therapist, if you feel any discomfort or the pressure during the massage feels too heavy or too light for you. The same goes for the food offered by the center. You should tell during the doctor examination, if you have any food intolerances, special preferences or allergies. A good Ayurveda center should offer, simple, fresh and nutritious diet that is easy to digest and brings multiple benefits to your body.
Does the place meets your expectations?
When you arrive there, ask for a tour of the place to make sure that it meets your quality requirements. You have a full right to do this. Check out the environment to see whether it suits you, is it noisy or quiet. Making a tour of the center while the clients are getting therapies and relaxing may not be a good option. For this reason, choose such days in which the center is not in its busiest. Since most of Ayurveda therapies have the purpose to relax, they should be performed in peaceful setting. Therefore, you should check if your clinic offers the necessary facilities for a comfortable therapy experience, what is the level of hygiene, safety measures, etc. Just make sure that the place is not crowded.
How long has the clinic been operating?
You should also check whether the doctors and therapists working there are experienced enough to perform the particular procedures. Ayurveda therapies must be done only by certified Ayurveda doctors and trained therapists. Learn more about what is their history of successful treatment of previous clients.