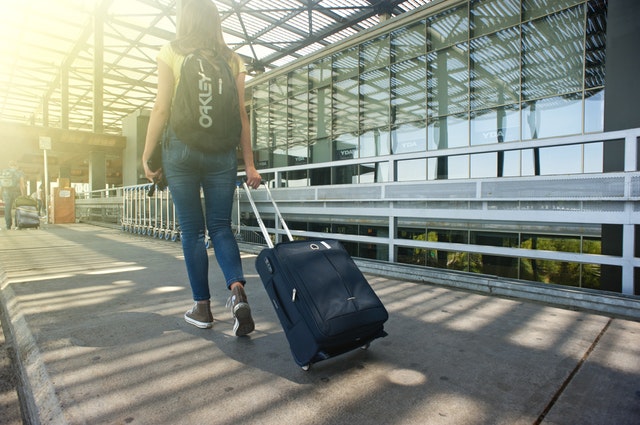 Deciding what to pack for your next vacation depends on where you're going. A trip to the ocean is a bit different than one to snow-capped peaks. With that in mind, we figured it was worth going over packing essentials based on the destination.
The following is what to pack for your next vacation, as determined by the type of place you're headed:
To the beach
Those headed to a sandy beach for vacation probably already to know to pack the sunscreen and swimsuit. But don't forget the extras like goggles, flip-flops, and shampoo for replenishing hair that's spent too much time in saltwater. What about fun? There's more to do than get a tan and take a swim – what about surfing? If riding the waves sounds too intense, consider paddleboarding instead. Both types of board are easy to bring thanks to efficiently designed surfboard and paddle board car racks while providing two very different experiences.
To the city
Visiting a world-class city such as New York, London, or Tokyo is a dream vacation for many people. If you decide to plan a trip to a major metropolis, be prepared to hit the ground running, because life in the big city moves fast. Pack accordingly by stocking up on energy bars, extra pairs of socks, hangover pills that work, and a power cell to charge your mobile device on the go. You also want to remember to pack clothes suitable for daylight exploring as well as nightlife adventure.
To the wilderness
For some people, the idea of a perfect vacation is to get the farthest away from civilization as possible. If you plan on taking an extended trip deep into the wilderness, it's very important to pack everything you need, because you won't be able to swoop by a 24-hour drug store for last minute items. Inspect tents, coats, and boots for any signs of holes before packing them into your vehicle. Bring an emergency radio, GPS tracking device, external battery, and don't forget the first aid kit!
To the desert
If headed into an arid landscape like a desert, bring plenty of the one thing you're unlikely to find: water. It's also imperative to bring along a hat, sunglasses, and other means to shield your skin from the sun. An external battery, first aid kit, and comfortable footwear for the long walks in the heat are also recommended. Lastly, avoid salty snacks when traveling through the desert, opting instead for dried fruit, nuts, and energy bars.
To the mountains
If headed into the mountains for a ski trip, the key to clothes packing is to bring layers. This allows for adjustments based on the level of activity and precise range of temperatures. Even at altitudes where it's all snow, the degree to which its cold can vary by as much as 60 degrees Fahrenheit in a 24 hour period, dropping below zero in a matter of hours. Depending on the destination, it may also be a good idea to bring an avalanche preparedness kit.
The right things to pack for a trip will ultimately depend on where you plan to go. Before heading off to spend a week on the beach or a weekend up in the mountains, make sure to bring the stuff necessary to have a safe and exciting time.