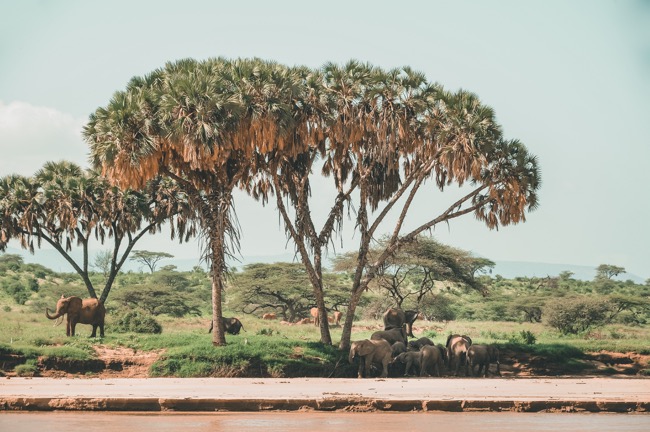 Kenya is an incredible part of the world and somewhere that nature and animal lovers will get a real thrill out of visiting. There is a huge amount to see and do in Kenya but it is important that you visit during the right time of the year in order to get the most out of your experience. Ideally, the best time to visit this special country is during the green season – read on to find out what this is and why this is the best time.
Green Season
The Green Season in Africa falls between or just after the annual rains and this is the best time of year to visit for a few different reasons even though it is not when most people will travel (which is one reason why it is better).
Quieter
Following this, green season is a fantastic time to visit because you will find that Kenya is much quieter in terms of tourists so you will often get the parks and nature reserves to yourself which can be a lovely experience.
More Attention from Guides & Staff
You will also find that with fewer people around you will get more attention from guides and staff which can greatly enhance your experience and allow you to create a stronger bond with those that you encounter on your trip. Places like Audley can arrange the best tours in Kenya and you should certainly visit Nairobi during your time to see this vibrant city.
Better Accommodation
As there are far fewer tourists, you will be able to book into much better accommodation and have easier access to all the facilities. Kenya can be a busy place with tourists outside of this season when it can sometimes be hard to find accommodation and it is busy everywhere.
More Affordable
As you would expect as a quieter time of the year, this also means that most places are more affordable during green season so it is a great way to make savings and/or get more for your money.
Wildlife Spotting
There are always good wildlife spotting opportunities in Kenya but green season is a special time of the year. This is because it is when many animals give birth so it is a unique opportunity to see the world's most majestic creatures as cute babies discovering the world. Sometimes the animals are harder to spot as the grass is taller but you will still get the chance to see all the animals that you would at other times of the year.
Kenya is a special destination and somewhere that any nature/wildlife lover will adore. It is a brilliant destination at any time in the year but you might find that the green season is actually the best despite it not being the most popular – the above are a few reasons why you should visit during this time of year and should allow for an unforgettable experience.