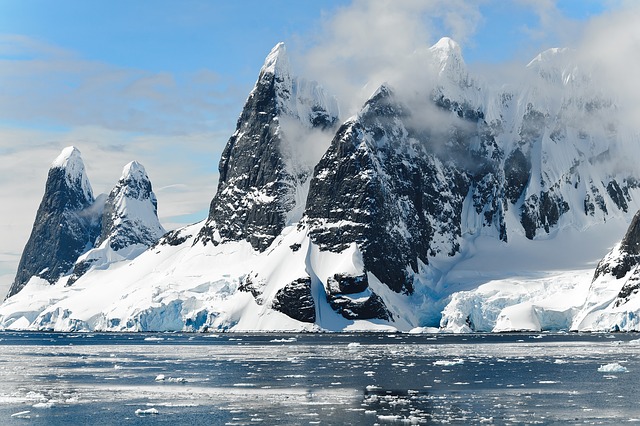 Even though the world we live in is full of surprises and amazing adventures, certain people in certain places have successfully elevated the level of expectations and possibilities. Here are some of the most amazing places where human invention meets Mother Nature in a spectacular fashion.
Trans-Siberian Railway Tour
The longest journey a passenger can make in one single train, the Trans-Siberian Railway Tour takes travellers on some of the longest trans-Siberian routes, travelling between Moscow and Vladivostok, covering over 9,000 kilometres. On a journey that lasts for seven days, travellers get to witness the gigantic panoramas and sense the feeling of immensity that the magnificent Russian landscape exuberates. As the train travels through the taiga, an astounding display of silver fir, larch, pine and birch trees is guaranteed to encourage a sensation of trance and random streams of feelings and metaphors into every passenger's mind – a feeling one can only get on train rides!
Antarctica Cruise
Quite possibly the farthest anyone can ever be from their homes; an Antarctica Cruise usually lasts over 12 days. Tourists will find themselves in an atmosphere of superb remoteness—rich flora and fauna, thought-provoking history, and imposing topography. From viewing hordes of penguins communicate in their natural habitat to watching whales, albatrosses, dolphins and seals co-exist in a peacefully chaotic manner – there's simply too many things to do and experience in the freezing weather! For lovers of nature, a trip to the Antarctic Peninsula and the legendary Lemaire point is a must.
Tanzania
This east African country is blessed to have three separate safari courses, each worthy of being labelled as one of the top wildlife destinations in the world. The popular Northern route promises one of the finest conventional expeditions in Africa, with the wildebeest migration, the Serengeti and the Ngorongoro Crater being the main attractions. The only negative thing about Tanzania is that there's simply too much in offer to leave something out. If tourists want to take a break from exploring the wildlife, they can spend a few days by the beautiful beaches of Zanzibar, mingling with people from diverse indigenous cultures. Travel company, Footloose Travel, have a unique system whereby potential customers can video chat directly with the guides in Tanzania. This is especially useful as you can have your questions answered by the experts who know exactly what is going on.
Palau
Swimming with jellyfishes doesn't seem really appealing until one visits Palau's Jellyfish Lake – the perfect place to swim around unscathed around masses of jellyfishes. This erratic and isolated lake, inhabited by crowds of anodyne jellyfish is one of the many attractions that make the Micronesian island of Palau such an adventurous place to visit. There are great snorkelling destinations along the cost, and also the island's vigorous reefs that are a sight to behold.
All of these marvellous places present exceptional experiences that are almost dreamlike. For anyone thirsty for adventure, these places will not disappoint! ­­­