With so many great casino resorts around the world, gaming hubs are more than just a place to play casino games. Enjoy good food and entertainment at the world's best casino resorts.
Travelling around the World's Best Casinos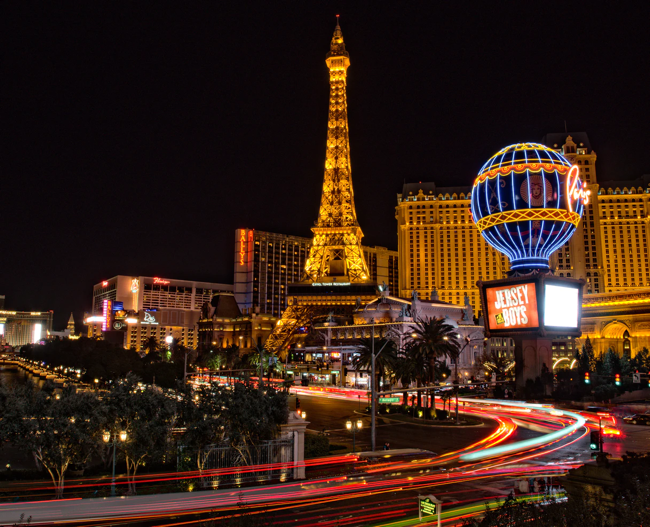 The world has many great casino resorts you will probably want to visit yourself. And, travelling to a casino is not just about enjoying thousands of different casino games, or at least not entirely. The best casino resorts in the world pack tons of amenities that will make you feel like royalty even if you book just an economy room in the adjacent hotel developed by the casino to make your experience wholesome. Now, many gamers often turn to Internet gaming solutions, such as the best bingo sites out there, and that's brilliant.
Yet, it feels way more satisfying to visit one of the world's gaming hubs in person and enjoy the delightful customer service first hand. A trip to Las Vegas can be a truly worthwhile experience and one you don't want to remove from your bucket list. Let's take a look at the world's most elegant casino and gaming hubs.
Las Vegas: A City of Fun
Las Vegas is one of the best-known gaming destinations in the world. Often playing host to Hollywood productions such as 'Ocean's Eleven' and 'Fear and Loathing in Las Vegas,' the city has a lot to offer. The casino resorts located on The Las Vegas Strip are often what most travellers head out for first, but then again, the entire city has tons to offer to the traveller.
Sure, if you do have a soft spot for casino gaming, you will find thousands of slot machines and hundreds of table games, not to mention the dedicated poker lounges and bingo halls. Yet, Las Vegas is not just about gaming – it's about a mix of experiences. You can enjoy a great culinary trip around some of the best restaurants you will find in the world.
Just like a pure Melting Pot, Las Vegas combines tastes and food experiences from all around the world. Famous people are zip-zapping in limousines, and tourists are sometimes renting their limo to enjoy the Las Vegas experience to the fullest truly.
Around The Strip and Las Vegas' world-class entertainment venues singers and performers like Sting, Christina Aguilera and Scorpions are all headlining their event for fans to enjoy. The city also plays host to the World Series of Poker, which is the world's largest poker event to date.
Macau: The Crown Jewel of Asia
Macau is a unique place when it comes to casinos. Some of the largest casino brands have chosen to call the unique administrative region sanctioned by China their home, and from The Venetian to Las Vegas Sands, there are fantastic casino venues to visit. You will certainly want to book a room and have a look around these outstanding casino resorts.
Most of these properties feature over 1,500 slot machines. Still, more importantly, you have dozens of high stake baccarat and blackjack games, and other titles, such as craps that are very popular in Asia. If playing at a casino isn't in your immediate plans, you may just focus on the cuisine, which is exquisite. Each casino resort has made a point of hosting its unique pallet, and you will see star-studded restaurants and dining options left and right. Each of them vying for your attention, each trying to offer you a tempting culinary sensation.
In terms of entertainment value, Macau is on par with every other distinguished casino in the world. The resorts offer various spectacles and entertainment options, and specifically the Sand Theatre, Performance Lake and The House of Dancing Water.
There are special events you can travel for especially, including the New Chinese Year and participate in one of the social or gaming promotions.
Atlantic City, Still Worth a Shot
With the Japanese Integrated Resort (IR) still not quite ready, we recommend taking a trip to New Jersey and Atlantic City in particular. The city has its charm, and while many people flock to the beaches, you will find the casinos as busy as always.
Once again, the casino brands will bring you great entertainment opportunities, not to mention well-stocked portfolio of games, and more. Atlantic Jersey is a great travel destination whether you want to experience true casino entertainment or try the food.