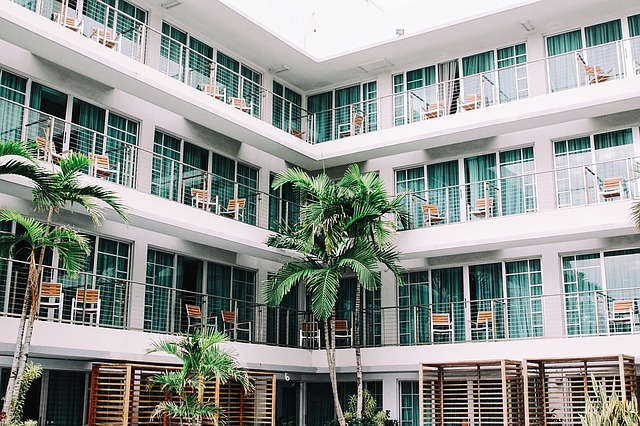 If you are planning to take a trip to another part of the United States such as Orlando in Florida, Manhattan in New York, or Austin Texas, the one thing you will need to sort out is your accommodation. If you are travelling alone or on business for a few nights, a hotel will probably be absolutely fine for you. However, if you are travelling on vacation with your family, booking a hotel can work out to be very costly.
This is why more and more people these days are opting for self-catering accommodation, which you can find and book as easily as hotels these days simply by going online. There are many people that own apartments and even villas in different destinations, and they make money by renting these out on a short-term basis to holidaymakers that are looking for somewhere to stay during their time in that destination.
Why apartment could be the better option for you
When you consider how much it costs to put a family up in a hotel, looking for an alternative is a great idea if you want to save money. The more rooms you have to book at the hotel, the costlier your trip will be. However, if you rent an apartment instead, the cost will be the same no matter how many of you are staying there. As long as the apartment you find accommodates the number of people travelling, you won't have an issue.
The other thing with hotels is that there are always queues for everything. You have to queue for the lift, queue at the bar, queue to get your meals, and more. This can be very frustrating and can make the hotel experience a nightmare for some. With an apartment, there are no other people there other than your party, so you can enjoy some peace and quiet without having to worry about people milling around and getting in your way all the time.
Eating at hotel restaurants and drinking at the bars can prove to be very costly too, which further adds to the cost of your trip. When you opt for an apartment, you will have kitchen facilities and this means that you can prepare your own meals each day. This can save you a fortune compared to eating at hotel restaurants. You can buy drinks in and keep them in the fridge so you have something available if you fancy a tipple or the kids want a cold drink. It is basically like a home from home but in a different destination.
Don't forget, you can enjoy the ultimate in freedom when you rent an apartment rather than booking a hotel. You can head out and eat wherever you want rather than being tied to the hotel restaurant as part of a deal. In addition, you have all of the bars and facilities in the local area to visit so you can come and go as you please. With hotels, people are often inclined to stay within close proximity because they booked on a bed & breakfast or half board basis.