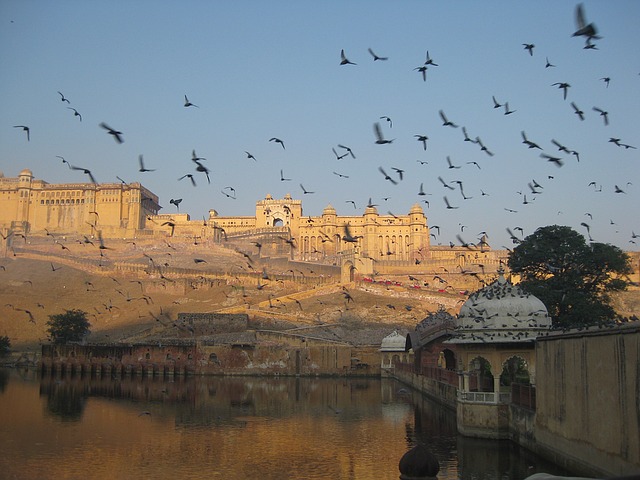 Frenzied, mystifying, intoxicating, wild, maddening, delightful, beautiful, intimidating, overwhelming, and eccentric! When you think about traveling within India, all these things may come to your mind. For every vacation, we plan well in advance whether it is an overseas tour or a trip within India.
There are certain tips with which you can indulge yourself in the ultimate nomadic bliss. Being a popular travel hot-spot with a myriad of destinations to explore, there is a lot to experience in India. But preparing against risks is important, even on a domestic trip. While travelling abroad, we all think of buying travel insurance, but we mostly ignore taking domestic travel insurance for a trip within India. Before you book your tickets, here are the things that you should know about this magnificent country but in convenient categories –
Ancient Remains
The history of India is about 5000-years old. India is home to a number of ancient forts and mighty kingdoms, reflecting the great civilization that we have. These ancient buildings testify to our great architecture and this makes them popular tourist spots, like Udaipur – Rajasthan. Many cities in South India, and in various other parts of the country, are grounds to a number of old temples. For Mughal architecture, you can go to Fatehpur Sikri, Agra. There is a 1600-year old university named Nalanda in Bihar, which is a popular tourist spot as well. Delhi, the capital city, is home to many ancient monuments that reflect the glory of our nation.
Magnificent Landmarks
India was the empire of various dynasties and rulers, and all of them left an architectural legacy in their wake. To name a few popular destinations, you can visit the heritage city – Jaipur and check out the famous Hawa Mahal, Jal Mahal. You better not miss on Taj Mahal, if you are in Agra. And if you get a chance to visit Delhi, there is Red Fort, Qutub Minar, Akshardham Temple. Down south, you have the famous Mysore Palace, Meenakshi Temple, and Brihadeeswarar Temple.
The list is unending, you just need to decide which city you want to explore. Then book your domestic travel insurance once you buy the tickets to the city of your choice.
Delicacies
The food in India is as diverse as its culture. Population consists of both vegetarians and non-vegetarians, due to the prevalent religious norms. The food ranges from North Indian veg curries to Mughlai chicken and mutton delicacies. South Indian cuisine includes dosa, idly and Chettinand and is popular across the country. If you visit Goa, vindaloo and fish curry is a must-try. Every Indian state has its own traditional recipes, besides the vast selection of food borrowed from other states. Hyderabad is popular for its Hyderabadi Chicken Biryani and Lucknow is famous for its tunday kebabs and both are as delicious as they sounds. Whichever city you are travelling to, food is an important part of the culture.
Wildlife encounters
India is rich in flora and fauna. Wildlife is varied and extensive. The best national parks are in Rajasthan and Madhya Pradesh where you can spot a tiger. Deserts in Bikaner or Jaisalmer, Rajasthan are popular for their camel walk treks. Assam is home to one-horned rhinos, Kerala to wild elephants, Gir Forest in Gujarat cushions the Asiatic lions, and the sanctuary in Bharatpur, Rajasthan nestles birds.
Stunning Scenery
The breathtakingly beautiful landscape, hills and mountains are bliss for anyone who wants to escape the crowd and rejuvenate in the lap of nature. Tranquil backwaters in Kerala are a perfect getaway to find inner peace. Ladakh is another splendid destination– though a tad bit dangerous, so do not forget to go there without domestic travel insurance. Though it will not cover you if you undertake life-threatening activities, but would surely cover you under any uncertainties which may arise on your trip. North-east is a sight for sore eyes with amazing scenery and lush tea gardens encased in a vibrant and pure environment. Trekking on the hills of Himalayas is another popular activity to enjoy the scenic beauty of the country. To enjoy more stunning scenery, you can go to Ooty, Gokarna and Kodaikanal as well.
Conclusion
Our country has an endless list of destinations to visit, including beaches, hill-stations, and beautiful landscapes. If you want to escape the crowd and enjoy some serenity and calm then there are a number of places to visit in our country. Just keep yourself safe and insured with a domestic travel insurance plan and prep up for your next trip. If it is an adventure trip you need to be extra careful. Get set, pack your bags, and go! Bon Voyage!