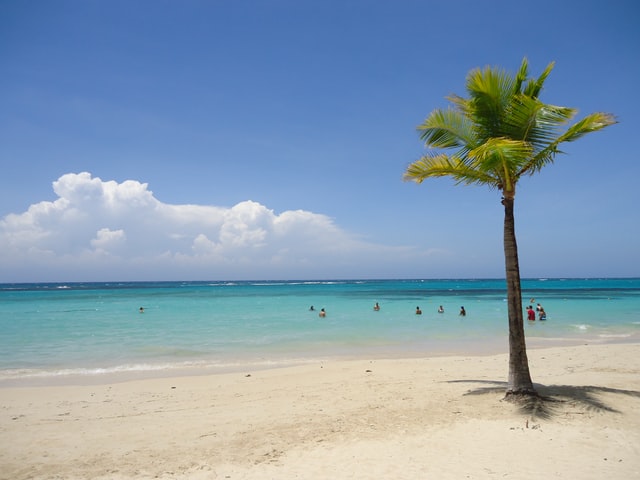 Vacations are back! It's been a long road to get here, and we know the past eighteen months have been anything but fun, but we've reached the end of it. The entire world is slowly opening itself back up to travellers and tourists again. Everybody wants your business, and every major vacation destination is putting together the best possible deal for visitors. Many countries are worthy of your consideration, but today we want to put a word in for Jamaica.
For such a small nation, Jamaica has an incredible amount of character. It has a culture all of its own, with cuisine, music, and traditions specific to the island. Jamaica gave the world reggae, and where would we be without Bob Marley? The music and essence of Jamaica are celebrated everywhere, from movie theatres to casino websites and casino review websites. A brand-new casino slots game called "Reggae Rhythm" is currently proving to be very popular at online casinos, and that's all down to the fact that it uses Jamaica as a hook. As much fun as it might be to play at an online casino – especially if you win – the best way to get a taste for Jamaica is to visit the country – and these are the biggest reasons why.
The Food
In much the same way it's often said that you haven't really eaten barbecue food unless you've eaten it in the American south, it can also be said that you haven't really eaten jerk chicken if you haven't eaten it in Jamaica. This is, after all, the country in which jerk chicken was invented. Don't make the mistake of thinking that jerk chicken is all Jamaica has to offer when it comes to food, though. Jamaicans might not have invented beef patties, but they've mastered the art. The country's national dish is actually ackee and saltfish, which is definitely worth a try while you're staying. In fact, it would probably be rude not to!
The Blue Lagoon
Many countries have blue lagoons. Jamaica has "the" blue lagoon. Of all the outstanding areas of natural beauty on the island, this is the most stunning. The waters are believed to be two hundred feet deep, and yet they're so clear that you can see all the way to the bottom. Dive into them and swim if you wish, but if swimming isn't your thing, you could try swinging across them on rope vines. Don't worry too much about falling in – the water is lovely. It's an extremely popular place for tourists to visit, so you'll need to pick your times carefully to avoid large crowds, but it's definitely worth making the extra effort for.
Bobsledding
You probably think we're joking about bobsledding in Jamaica. After all, the absurdity of the idea was the staple of the 1990s comedy movie "Cool Runnings". Bobsledding genuinely does happen in Jamaica, though – it's just not the kind of bobsledding you might imagine. Visit Mystic Mountain park, and you'll find a bobsled track that runs across a track through the mountains. It offers spectacular views across the island while you're racing down the track at high speed. Basically, Jamaican bobsledding offers you all of the same thrills as conventional bobsledding without the cold weather. It's not to be missed.
Hiking
Jamaica isn't all about beaches. It can be all about beaches if you want it to be, but it doesn't have to be! You could spend your entire stay hiking through the Blue Mountains, and you'd have a wonderful time doing so. You could even stay on the mountainside for your vacation by renting one of the many self-catering cottages that are available to travellers. If you've ever drunk and enjoyed Blue Mountain coffee, this is where it comes from. Temperatures in the mountains are (obviously) a little cooler than they are in the towns, so if you visit Jamaica in the summer and you need to cool off, this is the place to come.
Street Dances And Live Music
Oh, how we've missed live music in the past year. We didn't know how much we enjoyed going to concerts until we couldn't do it anymore. If you feel the same way we do, you'll be pleased to know that many of Jamaica's biggest cities are one big outdoor concert 24/7. Jamaica is the home of dancehall culture. You'll find DJs with speaker systems on many street corners, surrounded by crowds of dancers. If you prefer reggae to dancehall, time your visit to coincide with one of the five major reggae festivals that the island hosts every year. We especially recommend "Rebel Salute," which is probably the biggest of the five. Joining in with street dances is often the best way to meet the friendly locals.
Beaches
We know we said that Jamaican vacations don't have to be about beaches, but they absolutely can be about beaches if that's what you want from your stay. There are literally miles of beaches to choose from, some of which offer more seclusion and privacy than others. No matter which of them you choose, you'll be greeted with crystal clear waters, pure white sand, and the perfect vantage point from which to watch the spectacular Jamaican sunset. You'll often find the beaches between the mountains, which makes them an excellent place to come and relax after a busy day of hiking. You should even find a range of cocktails and street food huts waiting for you, which makes visiting them all the sweeter.
We think we've given you six compelling reasons to visit Jamaica in this article, although the truth is that we could have given you many more. It's a county like no other, and it's probably been on your list for a long time. Make this the year that you tick it off the list. If you've never been to Jamaica before, we can say with honesty that you don't know what you're missing out on – and it would be a shame if you never found out. It's all there waiting for you, so go and see it!