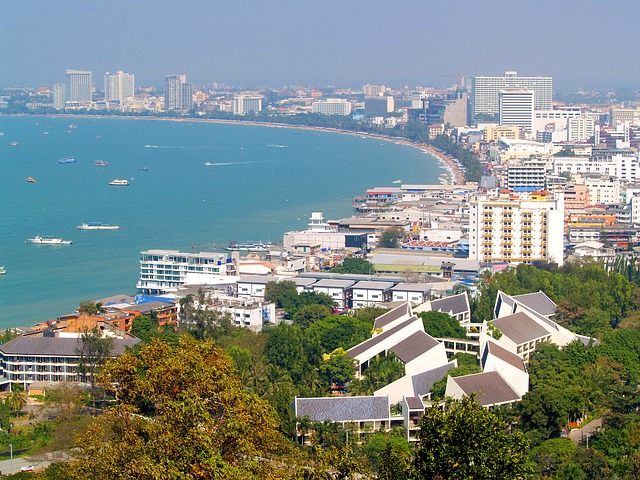 Traveling is by far the most rejuvenating experiences for any individual. Most of us have incredibly difficult routines and we do need our own breaks. For young couples and solo backpackers budget is often a problem since the exotic destinations are often quite expensive or do not have much to offer. Not everyone can afford a luxury vacation in Bora Bora or the Caribbean Islands. Moreover, the main holiday season in the west often clashes with extreme weather conditions that limit the choices for tour enthusiasts. That makes South Asia, and Thailand, in particular, a very attractive travel destination for the tourists.
Thailand is one of the fastest emerging tourist destinations in the world. Although South Asia has been attracting western tourists for quite some time, Thailand has been rapidly emerging as a tourist magnet since the past few years. Although the country is attractive for both luxury and budget travelers, it has gained special attention from the budget travelers for its incredibly cheap cost of tourism services and exchange rate differences. Although most luxury tourists flock towards exotic Thai beaches such as Riley, Koh Phi Phi, and Koh Samui, which are relatively pricier locations, Pattaya is an excellent alternative for those who are looking for cheaper alternatives. Unfortunately, many tourists often let Pattaya pass for its notorious reputation. However, times have changed and today Pattaya has a lot more to offer to people traveling there. Here are a few reasons why Pattaya is a great holiday destination for budget travelers.
Cheaper Accessibility
Bangkok serves to be the main international airport for almost all western travelers traveling to Thailand. Anyone who plans to head to the beaches in the far north takes additional connecting flights om the domestic circuit which puts additional pressure on both time and finances. On the contrary, Pattaya is located at a less than three-hour drive from Bangkok, which makes it much more easier to reach there without spending additional amounts on airfares. In order to reach Pattaya, you can either rent a car which is available at a very low cost or uses public buses or taxis.
Variety of Accommodations
Unlike many other places, Pattaya offers decent accommodation options for all kinds of budgets and preferences. Interestingly, you can also experience luxury accommodation even at budget prices because of the exchange rate and generally low prices. If they are still out of your budget, you can still find regular hotels and hostels and pick whatever suits your budget.
Tours and Attraction
Pattaya has remained highly underrated when it comes to attractions despite being home to some of the most exciting activities. There is a wide range of Pattaya tours that you can choose from. From the exciting water parks and safaris to the enthralling water sports and Sky diving for adrenaline freaks, Pattaya has it all. Other than that there are some exciting tours to beautiful ancient Buddhist temples for history buffs. When you are done with everything else, the beaches in Pattaya offer an amazing retreat for you to relax without putting a huge dent on your pocket.