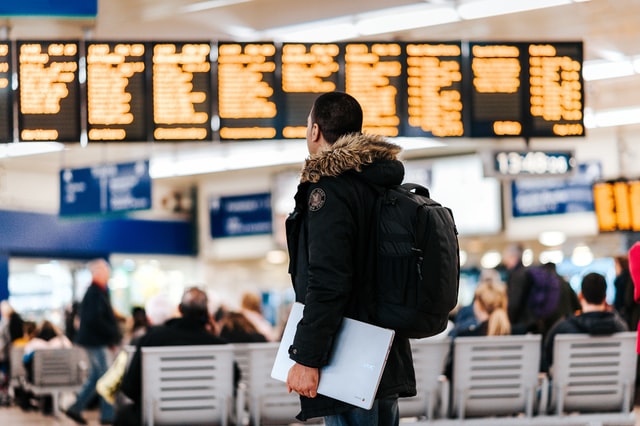 If you are looking for the answer to this question, "Why should we use VPN on a trip"? The first thing you need to learn the meaning and process of a VPN.
So What Is a VPN Exactly?
A VPN (a virtual private network) is like a secret tunnel on the internet. The VPN scrambles it and encrypts all the information you send and receive, then forwards it to the receiver.
In practical terms, everything you do every password you type I, every form you fill s kept hidden from others.
How to choose the best VPN on the trip?
Check for these things when downloading a VPN.
– VPN has servers in a lot of countries
– Easy to install and use
– Has acceptable speeds
– No restrictions
– No extra fees for simultaneous connections
– Apps for the platforms of use
When should you use a VPN abroad?
Wi-Fi networks while traveling, whether at coffee shops, airports, or elsewhere. These are the hothouses for hacking. So keep your information and your identity safe. Install a VPN, and never forget to connect to these networks without turning on your VPN.
The reasons why you need to Use a VPN While Traveling?
1. To stay safe from hackers on public Wi-Fi.
Your hotel or cafeteria provides free Wi-Fi to you and some not good people as well. All of your valuable information, credit card, personal data, and passwords can be exposed to hackers. It is strictly advised that you use a VPN on such places and free internet connection through Wi-Fi.
2. Avoid Being Locked Out of Your Bank Account.
You have left your hometown, and from the current location want to book a hotel using your debit or credit card, the fraud department would do its best to prove that you are not you.
So, kindly install a VPN and let them do their other mundane tasks and enjoy your trip abroad.
3. To circumnavigate censorship
Many countries have censorship on the internet in one way or the other. News channels like BBC or CNN are blocked in some countries. While Facebook, what Sapp and Merriam Webster are banned in other countries.
If you are social and want to stay connected in restricted regions as well, do install your savior (VPN) and enjoy the rest of the day. What would you do in the waiting room when you can't access the Netflix and HBO series? It sounds like the worst nightmare ever. So beware.
4. To save money on flight tickets.
The price of a plane ticket varies on the base of location. So whenever you are trying to book a ticket from abroad, do check some other locations and compare the price. This simple trick can save a lot of money abroad to be wasted on other useful things.
5. To block prying eyes.
It protects your privacy online. It prohibits websites from saving and fetching the data from you.
Are there any disadvantages to using a VPN?
There are no significant disadvantages except only two.
Costly
Reduce internet speed often.