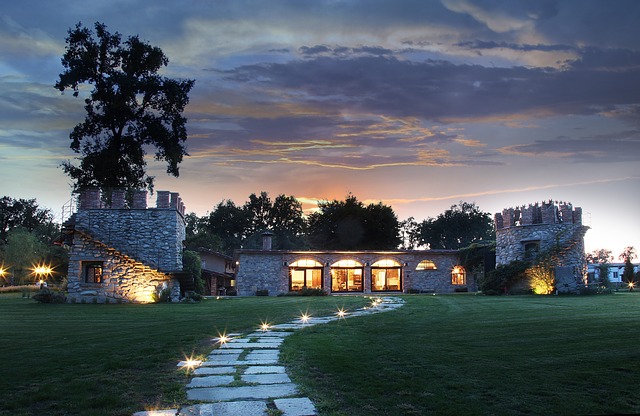 If you aren't going to go all out on making your holiday as luxurious as possible, then where on Earth are you going to? We all deserve a little pampering sometime and holidays are supposed to be the time when we finally get to put down our work and take a break from the usual stresses and strains of modern life, so it makes sense that we combine these things whenever we have the opportunity. There are many things that you can do to make your holiday more comfortable and not all of them come with an extravagant price tag.In fact, in the case of a villa, you are getting much more for your money.
If you haven't considered hiring a villa to stay in before, perhaps you have been put off by the seemingly high price tag (on closer inspection this price tag actually represents a better investment), or perhaps you haven't been brave enough to try self-catering yet,you should certainly give it some thought. There are a number of advantages to staying in a villa, especially if you are holidaying as part of a group, but solo travellers who are looking to give themselves the ultimate relaxing holiday will also appreciate the advantages of hiring out a villa.
Better Value
So, let's get this one out of the way first, the price of a villa often appears to be higher than other types of accommodation. What you need to consider, though, is what you get for that price. Check the price of the hotel, and then the size of the room you get. You can then work out how much you are paying for every metre of space, by this measure the villa is way better value.
Many people mistakenly believe that villas can only be found in the more remote parts of a country, but this is not necessarily the case. We did some research on one of Lonely Planet's best destinations for 2018: Aeolian islands and Sicily. Performing a quick search for a Sicily villa, for example, you'll find a lot of dedicated websites. One of the leaders, Scent of Sicily, offers plenty of villas that are actually located on the beach and within walking distance to many of the island's attractions. You can also book villas close to one of the island's airports, or even on the smaller islands of Pantelleria or Eolie. While hotels may be what most people first think of, villas are just as readily available and offer much better value for groups.
More Space
A villa offers you a lot more space than a hotel ever could. In fact, nothing can compare to the size of a villa, well not unless you count the great outdoors of course, but that doesn't have a roof! If you are holidaying with children, friends, or other family, then you will appreciate the ample space that a villa offers.
Self Catering
Self catering might seem like more work initially, but it means that you can control what you eat. If you are travelling with children then they might not be ready to be trying foreign flavours yet as their pallets might simply not be developed enough. Cooking yourself means you can ease them into it and offer them an alternative.
Privacy
Even if your villa isn't located somewhere remote, you will still benefit from having all the space within to yourself. You won't have to worry about other families and guests, meaning you can totally focus on yourselves and relax.
Many of the world's most popular tourist destinations offer villas. Often these villas are located away from major tourist areas, but you can find villas in a variety of locations, meaning there is almost certainly one out there that is perfect for you.