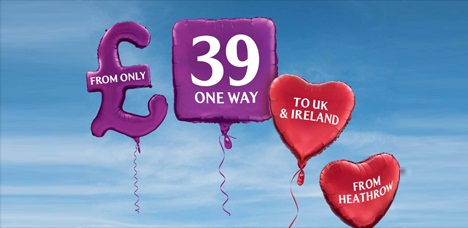 bmi are offering a fantastic £39 one way fare from Heathrow to all bmi destinations in the UK and Ireland.
The fares combine convenience with value for money as you can check-in free of charge as little as 30 mins before departure and a generous 20kg luggage allowance is included in the price.
Book early to secure your seat for flights from London Heathrow to Belfast, Edinburgh, Dublin and Aberdeen.
The return journey could cost you as little as £29.00 as fares from Manchester, Belfast and Edinburgh start at £29.00.
£39 one way from Heathrow to all destinations in the UK and Ireland
Travel Deals: bmi