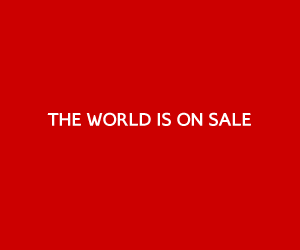 British Airways The world is on sale offer is on now. Thousands of discounted seats, to over 140 worldwide destinations, are on offer in the British Airways' January sale. Book before midnight on January 22 for selected travel dates in 2013.
Fantastic fares on economy flights are available to Moscow, Dubai, Orlando, Toronto, Barbados, Shanghai, Sri Lanka and many more great destinations.
For some winter sun, take off in luxury and enjoy business class for less from Gatwick with prices to Barbados, Cancun and Grenada starting from £1,599. Other Caribbean destinations start from £1,899 and include: Antigua (saving £525), Bermuda (saving £1,100), the Dominican Republic (saving £530), St Kitts (saving £508). Flights to Tampa and Orlando in business class start from £1,697 (saving up to £647).
There are also hundreds of great value holidays on sale including two night breaks to Amsterdam, Barcelona, Madrid, Nice, Rome and Venice starting from £149 per person. Further afield, three nights in Dubai start from £419 and three nights to Boston or New York start from £499 per person. For those looking for an all-inclusive escape, seven nights in Cancun starts from £769 per person. Fly-drive holidays to Orlando start from £449 per person (based on seven nights).
***British Airways: The world is on sale***
Travel Deals: Flights