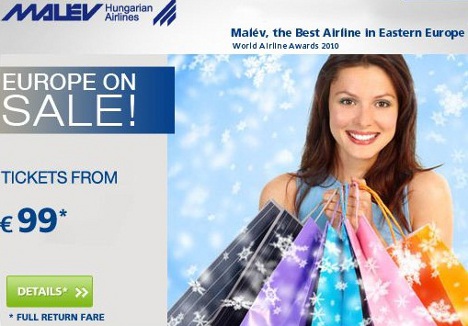 Malév tickets from only EUR 99.
Special winter fares are available from Malév Hungarian Airlines for bookings until 31 January 2011, for travel until 31 May 2011.
Book your Malév ticket now!
* Sales period: until 31 January 2011
* Travel period: until 31 May 2011 (except 20-27 April 2011)
And don't forget: The cost of Malév full return fare includes complimentary catering and refreshments on board, arrival at central hub airports, a 23-kg free checked baggage allowance plus Malév Duna Club members enjoy all the benefits of the One World frequent flyer programme.
Malév tickets from only EUR 99
Travel Directory: Malev