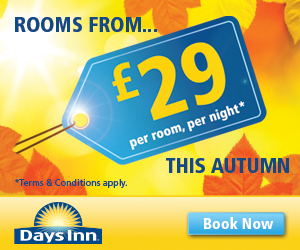 Days Inn are offering an amazing offer over the next few weeks with rooms available from £29.
With over 50 hotels across the UK to choose from (with the majority of them offering free Wi-Fi) now is the perfect time to book.
Offer ends 3 October 2012.
Search for more travel deals.