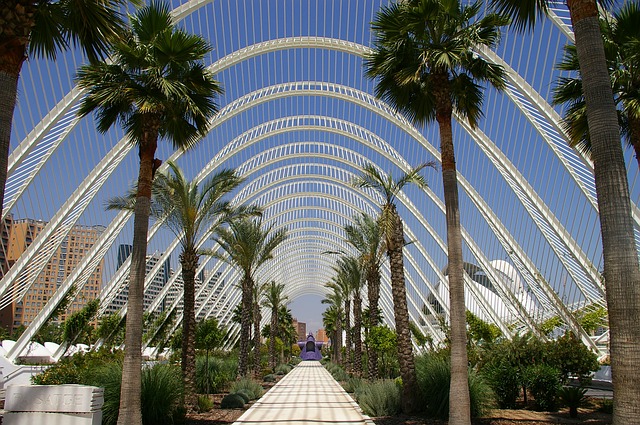 Spain is a truly exceptional country that has been one of Europe's most popular tourist destinations for decades. But rather than simply booking a package holiday on the Costa Del Sol and essentially quarantining yourself in an all-inclusive hotel for a fortnight, why not consider what the rest of the country has to offer?
Here, we'll be exploring some of the country's best cities and tourist spots, focuses specifically on the east coast, in an effort to show off just how much it has to offer to those seeking something more than a standard package holiday.
Barcelona – Located on the north-eastern tip of Spain, Barcelona is a stunning city with a truly unique history and culture. The Catalonian capital boasts not only some of the world's most colourful architecture (courtesy of Antoni Gaudi) but the incredible Segrada Familia – one of the largest and most beautiful cathedrals in Europe, which is still being built over 100 years after its initial conception. For foodies, music lovers and art lovers, there is also a wealth of culture to explore so you should always ensure that a trip to Barcelona is on the cards as part of your east coast holiday.
Valencia – From the futuristic art museum to the relaxed boardwalk nightlife and the gorgeous pebbled historic streets, Valencia is perhaps one of the prettiest towns not only in Spain but in all of Europe. It's also significantly cheaper than Barcelona, with hotels starting at just over €30 a night and the streets filled with affordable tapas vendors offering incredible street food. It's truly a gorgeous place to simply walk around, taking in the sights such as the Plaza de la Virgin and Calatrava's Bridge. But what really draws the tourists in is the annual tomato fight in the nearby town of Bunol. And yes, you did read that right!
Alicante – A town known more for its airport than anything else (due largely to its proximity to Benidorm and the fact that Alicante airport transfers are famously cheap), there is an argument to be made that the port town of Alicante is a far more desirable holiday destination than its more famous neighbouring town. It's a colourful old town full of incredible museums, restaurants and nearby attractions such as the Castillo of Santa Barbara and the Rambla Mendez Nunoz designer boutique outlet. It's also a town famous for its paella, so if you're a fan of rice and seafood then you're in luck!
Malaga – Finally, located just a little further south from Alicante on the cusp of the famous Costa del Sol, Malaga is the perfect place to end your holiday thanks to its famous beaches and wealth of nearby attractions. Our to its status as a tourism hotspot, you'll also be able to find cheap accommodation and food (not to mention booze) without too much worry and whilst it might not be as glamorous as Barcelona, it's certainly just as fun!