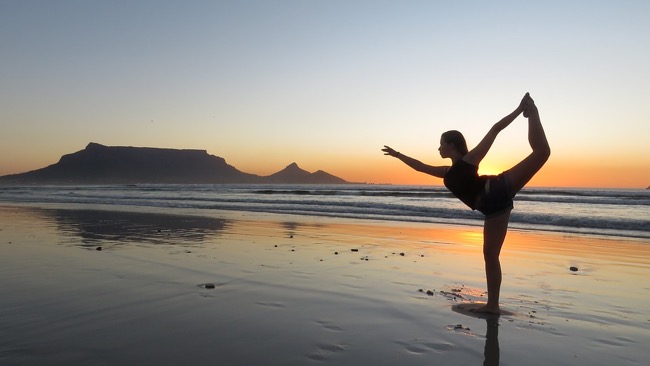 If you are a true globetrotter, you are probably always in a search for new places to visit. South Africa offers numerous locations that should be suitable for your traveling purposes. Reconnecting with nature and enjoying beautiful sights is now possible, by simply putting together your backpack and booking a flight to South Africa. Travelers love raw places, and Africa is full of them, from virgin beaches to traditional cities that weren't touched by modern technologies yet. This article includes a list of the most recommended places to visit in South Africa, from Cape Town to the Wild Coast. Continue reading and start planning your next relaxing trip:
Hermanus in Western Cape
Hermanus is a perfect destination for a quick trip next to Cape Town. A one-day trip should be enough to see the beauty of Hermanus, from beaches to wine farms and fancy restaurants. Hermanus is a famous location for its bays. The Walker Bay for instance, hosts numerous whales that make themselves seen in certain parts of the year to calve. Hermanus is one of the best whale-watching locations in the entire world, as tourists can choose between different vantage points on top of the cliffs. When the whales are not present here, people choose kayaking instead. If you enjoy deep-sea diving, you can choose a tour around the shipwrecks of Hemanus. The Kleinrivier Mountains are close to Hermanus, so tourists can enjoy a relaxing hiking experience along the 60 km of trails.
Hogsback in Eastern Cape
In case you were looking for a magical land to visit, Hogsback is the place. Hogsback is a small village in Eastern Cape which gives tourists plenty of choices when it comes to entertainment. From art galleries to camp sites, Hogsback is a great get-away from the city's crowdedness. This fairytale village resembles the sights you could see in the Lord of the Rings movies. Hidden in the mountains, Hogsback is the best choice for tourists that want to reconnect with nature at a different level. For fans of climbing, hiking, biking and even paragliding, this is the place to start your journey. Hogsback is children-friendly, many of the tracks being suitable for hiking beginners and first-timers. Hogsback is also amazing during winter, as there are multiple events for Christmas celebration. There are multiple methods to reach Hogsback, including planes, baz-buses or public transportation.
Durban in KwaZulu-Natal
Durban is a popular holiday destination in South Africa, and it is on the list of World Heritage Sites. The location is full of virgin forests and ocean reefs, which makes it suitable for a raw experience. The historical battlefields in Durban tell a story about the past of this amazing place. Tourists who want a genuine cultural experience should choose Durban for the mix of influences that are present here. As for activities, tourists can choose a multitude of things to do in Durban, from casinos to entertainment activities such as theatre or movies. In Durban, tourists can find a multitude of restaurants and SPAs for a relaxing experience.
Visitors can get to Durban by plane or other means of transport in the area. There is a park that must be visited in KwaZulu-Natal and it is called uKhahlamba-Drakensberg. For outdoor activities, tourists should know that Durban is a surf city that offers plenty of beaches suitable for this sport. For people who are more adventurous, Durban features many shark-cage diving spots, scuba diving sports, fishing charters, dolphin viewing and swimming or even bungee swings on top of tall buildings.
Waterfall Bluff on the Wild Coast
A holiday on the Wild Coast is everything that a globetrotter would wish for from an experience like this. The famous waterfall that drops into the Indian Ocean, called the Waterfall Bluff, is the main tourist attraction on the Wild Coast. Seasoned hikers can choose to make the tour to the waterfall by foot, which has around 28 km. The waterfall cascades into a natural pool. Paying attention to the natural wonders of this location is a must.
The Mkambati palms are famous on the Wild Coast for their emblematic looks. While walking on the cliffs to reach the waterfall, tourists should take a peek at the ocean and see the whales who swim around freely. After a few hours of walking on the Wild Coast, visitors can enjoy the official landmark next to the Mlambomkulu River, which is a huge rock named the Cathedral Rock. Near to the top of the waterfall, the cliffs turn into the Grotto Cave, a huge cave that tourists usually choose as their layover for having lunch or dinner.
The arch of the Wolfberg in Cederberg
Cederberg is the perfect location for surfer lovers. The location is quite close to Cape Town and there are direct planes that you choose if you want to reach it faster. Kulula Flights is the agency that handles flights in South Africa for affordable prices, so book your tickets a while before your departure to get the best deals. Cederberg is a wild area in South Africa which has great temperatures in all seasons, making it perfect for visiting regardless of the period of the year. Moreover, the Cederberg Mountains border this location which means tourists have more than 500 km of trails available for selecting a trekking route. The wilderness of Cederberg is impossible to match by any other location in the word. The Maltese Cross rock formation, the arch of the Wolfberg and the Stadsaal Caves can't be missed during this trip.
Hiking next to the arch of the Wolfberg is possible during all seasons. The trails are approachable by hikers that have no experience at all. Tourists should avoid weekends, as they need to obtain a permit for hiking the area next to Wolfberg and Dwarsrivier. The permits can be obtained at the reception center. There is a limit of people who can hike the area at once, so plan your trip wisely. The reception center offers all tourists the required information for a safe hike.