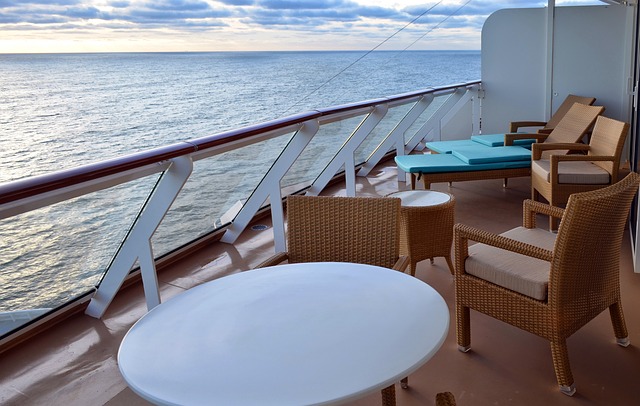 If you've never had the pleasure of taking a cruise in the past, you're in for a real treat. The experience of being out on the open water, comforted by the sway of the ship, indulging in tasty cocktails, delicious cuisine, and plenty of activities is like no other vacation you've ever been on. More than just sitting poolside or partying, many cruise lines have stepped their game up to offer passengers an experience that will enhance their health and wellness. Here are just a few of the health and fitness trends you might find on your next cruise vacation.
Rooms with Spa-Like Features
Vacations are meant to be therapeutic. To truly provide that calm and relaxing ambiance, many rooms aboard cruise ships have been designed with the mind, body, and soul in mind. Cabins include features like soothing wall colors, plush beds, picturesque views of the ocean, massage shower heads, aromatherapy diffusers, and more. Passengers who pay additional may even be privy to spa services that include massages, saunas, facials, hot tubs, and more.
Healthier Food Options
There was a time where it was believed that if you went on a cruise you were surely going to gain 10 pounds or more. There's always so much food to choose from, but not always food you should eat. As more people are taking their health and well-being seriously, cruise lines have sought to offer healthier food options. Passengers now have more options including breakfast smoothies with plant-based protein powders, omelets made with egg whites and spinach, power bowls with quinoa, antibiotic-free chicken, and kale.
Gyms and Fitness Classes
Do you have a workout routine you don't want to break? Perhaps you're looking for a fitness class that you can enjoy and continue once you get home? Maybe you never worked out a day in your life but would love to give it a try? Either way, there are fitness franchises networking with cruise lines to bring a wealth of options. There are highly-trained experts willing to host a few classes, and even onsite gyms with state of the are workout equipment.
Wellness Activities
The health and fitness trends don't stop there. Depending on which company you book your vacation with, many of them now offer wellness seminars and activities to help enhance your experience and teach you tools that can improve life after the cruise. You can learn about things like detox and weight loss, meditation and mindfulness, nutrition and diet, and so much more. Some cruises even offer healthy cooking classes, meditation sessions, and other health and wellness activities you can participate in.
If you're concerned about being able to stick to your diet and exercise routines while on vacation then you'll find relief in booking a cruise. Not only do you get to be out on the open water and partake in cocktails, parties, pools, and spas, but you also have an option to enjoy yourself while keeping your health and fitness goals first. With therapeutic room designs, healthier meal options, gyms, and fitness classes, as well as wellness seminars, you'll get the vacation of a lifetime. One that heals your mind, body, and soul.