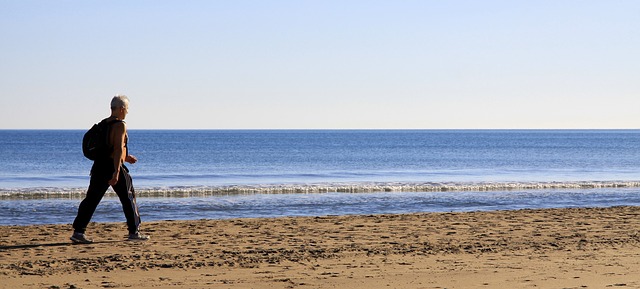 Natural remedies have been used for centuries, and that is because their effects remain the same. Black seed oil is one of the substances that has been used by our ancestors, even though it is less known nowadays.
Scientists have decided to analyze its properties and they discovered that black seeds come with numerous benefits. Black seed oil can help you with numerous health issues and it can even improve the quality of your life.
Short history
Black seeds come from a plant named nigella sativa. This plant can be found mostly in Asia, and it has been used even in Ancient Egypt. Black seed oil has been even discovered in the tom of the Egyptian pharaoh Tutankhamun, and it is also known that Cleopatra herself used it for her hair.
Black seed oil benefits
If you are wondering what are the benefits of black seed oil, you should know that the list is quite long. First of all, black seed oil comes with numerous properties. It is anti-fungal, anti-inflammatory, antioxidant, antiviral, antispasmodic, anti-bacterial, analgesic, hypotensive, anti-hypertensive and insulin sensitizing.
All these properties make it incredibly useful for numerous issues. Some studies have revealed that black seed oil can be used in order to prevent cancer. That is because black seed oil contains thymoquinone, which is an element that has some anti-tumor effects.
Studies discovered that that the oil is able to reduce the number of cancer cells. The more oil they used, the more cancer cells they were able to kill, which revealed that this substance could be a potential treatment for cancer in the future.
Black seed oil can be used to treat diabetes as well. An article that was published in the Journal of Endocrinology and Metabolism revealed that this oil "causes gradual partial regeneration of pancreatic beta-cells, increases the lowered serum insulin concentrations, and decreases the elevated serum glucose."
If you are not looking to treat or prevent a disease, you can still benefit from black seed oil. For example, black seeds are amazing for your hair and skin. If you are suffering from hair loss, this oil can be the perfect treatment. That is because the substance manages to strengthen the hair and it will become less likely that you will lose it.
Your skin will also thank you if you use black seed oil. Its ingredients can help promote melanin production, which is one of the most important skin pigments. As a result of that, your complexion will become beautiful, and scars will heal.
It is even believed that black cumin oil can be an excellent skin cream. Some studies compared it to other skin creams, and the results revealed that the oil was just as effective, and it has no side effects. The properties of black seeds will also help you decrease the severity of eczema if you have that, and it will help you deal with inflammation, healing your skin.